Deadline: 26 April 2016
World Vision International (WVI) is currently seeking applications from the eligible applicants for the post of Project Coordinator in Sierra Leone. The duration of this post is less than 1 year.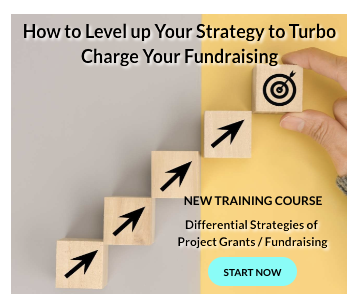 The Project Coordinator will be responsible for direct implementation of the day to day management of the project at partner organization level.
WVI's mission is to promote human transformation, seek justice and bear witness to the good news of the Kingdom of God.
Key Jobs Responsibilities
The Project Coordinator will perform the following functions-
Programmatic: Provide technical guidance to project implementation ensuring effective communication with local stakeholders (DHMTs ONS DDMCs and District councils etc.) on the goals, objectives and targeting methodology of the project as well as their roles and responsibilities in monitoring beneficiaries' use of transferred funds.
Reporting: Ensure that all reports including narrative, financial, beneficiary database management reports are prepared and submitted on time in compliance with Donor grants Agreement to the National Health Advisor and the Operations Director.
Monitoring: In collaboration with Ministry Quality, National M&E Manager, HEA Manager and District Coordinators, develop a joint monitoring plan with communities and partners agreeing on the required standards for sharing with National Health Advisor and the Operations.
Supervision: Supervise the work of all field staff in assigned districts in line with set work plans. Work closely with the National Health Advisor and the Operations Director in approving and monitoring all travels, training and material delivery, field visits and other project activities.
Capacity Building: Ensure the capacity building sessions are organized in line with project implementation strategies and competent expertise is hired to facilitate training sessions and ensuring that value for money and commitment is enhanced.
Partnership: Participate in relevant district meetings and collaborate with other partners implementing similar programs in assigned districts especially ONS to avoid duplication of efforts.
Spiritual Leadership: Exhibit spiritual maturity, integrity and a dynamic personal sense of life calling. Influence staff towards a shared World Vision mission. Attend and participate in spiritual nurture meetings/devotions as scheduled.
Eligibility Criteria
Applicants must have-
Bachelor's degree in Social Work or related fields.
At least 3 years of previous experience in Disaster Management in Sierra Leone.
Knowledge of the national Disaster Management (DM) Policy 2006, and other rules and regulations relating to Disaster Management in Sierra Leone.
Basic knowledge and similar work experience in at least 2 of the operational districts will be an advantage.
Good understanding of the National, and District administrative and other auxiliary structures, relating to Disaster Management in Sierra Leone.
Nationality of Sierra Leone.
How to Apply
Applicants must submit their applications via email, with 'Project Coordinator' as the subject line.
For more information, please visit WVI.