Deadline: 15 May 2016
Cesvi is currently seeking applications from the eligible applicants for the post of Project Manager in Les Cayes, Haiti. The duration of this post is 6 months.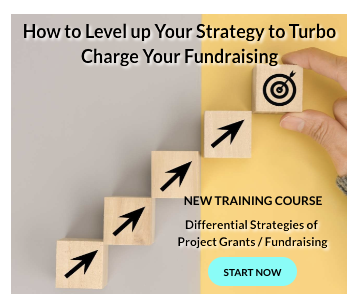 The Project Manager will be responsible to manage and report on all aspects of the project, in line with the objectives, timeframe and budget.
Cesvi is an independent association, working for global solidarity. The mission of Cesvi is to help the underprivileged in developing countries, or those in difficulty due to war, natural calamities and environmental disasters, does not help only those who suffer, but contributes also to the well-being of all of us on the planet, our "common home" that needs to be looked after for the sake of future generations.
Key Jobs Responsibilities
The Project Manager will perform the following functions-
Responsible for the overall project management and implementation, the compliance with the objectives of the project, including budget compliance staffing and reporting.
Supervise all activities related to administration, accounting, procurement (in accordance with CESVI rules and regulations), in dialogue with the expat administrator.
Guarantee a constant relation and support to all project stakeholders.
Guarantee clear documentation of all project activities, through reports and other visibility tools, as required and agreed upon with CESVI headquarters and the donor.
Ensure strategic coordination with complementary actions.
Ensure the elaboration of internal report to be submitted to the CR on achievements, projects, problems encountered, pertinent developments, and strategic needs.
Involved in visibility actions taken by CESVI headquarters in order to promote in-Country activities and to raise funds accordingly.
Attend meetings with UN Agencies representatives, EU representatives, local and international NGOs officers, partners, governmental partners, and civil society representatives, whenever required.
Seek funding possibilities and create project proposals for private and public donors, according to CESVI Country strategy and the CR.
Eligibility Criteria
Applicants must have-
Master degree in economics, agronomy, political science, international affairs, or other related field.
Minimum 3 years' experience working in foreign countries and agricultural, livelihoods, or other related development projects.
Excellent abilities in dealing with donors for presentation and negotiation of project proposals.
Proven experience in project writing (from assessment to final presentation).
Communication skills with ability to work closely with local staff, beneficiaries, and partners.
Excellent problem-solving and analytical skills.
Strong leadership, supervisory and interpersonal skills as well as experience with NGO procedures (and donor procedures), approaches and operations.
Good organizational and time management skills.
Ability to work under pressure of deadlines.
Cross cultural awareness, sensitivity, and patience.
Very flexible and with a positive attitude.
Effective team member.
Computer literacy, particularly in Microsoft Office Programs as well as accounting packages & other database competencies.
Excellent knowledge of French written and spoken.
Willing to travel frequently in-country.
Good Knowledge of English.
How to Apply
Applicants must submit their applications through online process.
For more information, please visit Cesvi.