Deadline: 25 April 2016
Handicap International (HI) is currently seeking applications from the eligible applicants for the post of Project Manager in Diyala, Iraq. The duration of this post is 6 months.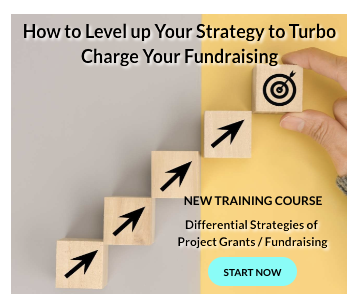 The Project Manager will be in charge of: national staff and local partners involved in rehabilitation and PSS activities (8 / 10 people).
Handicap International is an independent and impartial aid organization working in situations of poverty and exclusion, conflict and disaster.
Key Jobs Responsibilities
The Project Manager will perform the following functions-
Management of the implementation of physical rehabilitation, post-operative care, psycho-social support and risk education activities in Diyala.
Supervision and management of the HI operational team under their responsibility.
Coaching and training of the local HI team and the partner staff, in collaboration with the Technical Unit and the other members of the coordination team.
Monitoring of the result achievements and indicators, as per the logical framework.
Remote monitoring of donations to hospitals and rehabilitation centers in hard-to-reach areas, with possibility of one-off supervision visits when access and security are guaranteed.
Ensuring the respect of quality and technical standards in the implementation of the activities, in collaboration with the Technical Unit.
Contribution to the definition of the strategy of intervention and the operational modalities in Diyala governorate.
Coordination with the local implementing partners (PSS implementing partner, risk education implementing partner, hospitals and rehabilitation centers).
Representation with Directorate of Health authorities in Diyala (in collaboration with the Field Coordinator).
Participation in local coordination meetings and networking with UN agencies and NGOs (Health working group, etc.).
Monitoring of the financial and logistics aspects of the activities and the respect of HI procedures, in close collaboration with the administration and logistics departments and the Field Coordinator.
Management of the operational budget for the activities in Diyala.
Management of the recruitment and selection process for new positions in the rehabilitation team.
Preparation and follow-up of the partnership agreements with partners.
Eligibility Criteria
Applicants must have-
Experience in projects with post-operative care, rehabilitative care, psycho-social support and/or other health services or risk education is a strong asset.
At least 4 years of professional experience in humanitarian / emergency contexts.
At least 2 years in management of humanitarian projects.
Experience in Iraq and/or in other Middle Eastern countries is a strong asset.
Previous experience of work with local partners and/or in remote-control settings is an asset.
Previous experience with Handicap International is an asset.
Good understanding of HR, logistics and financial procedures.
Strong team management skills.
High level of autonomy and initiative.
Strong internal and external coordination and representation skills.
Fluency in English.
Knowledge of Arabic and/or Kurdish (Sorani) would be an asset.
How to Apply
Applicants must submit their applications through online process.
For more information, please visit Handicap International.