Deadline: 30 April 2016
Handicap International (HI) is currently seeking applications from the eligible applicants for the post of Project Officer in Dnipropetrovsk, Ukraine. The duration of this post is 2.5 months.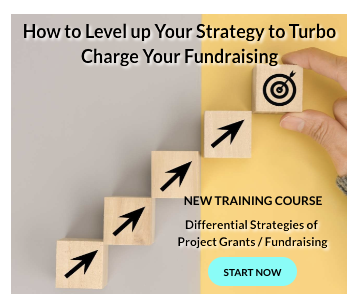 The Project Officer will implement the activities in order to achieve the expected results and follows up qualitative and quantitative indicators (working closely with a database officer).
Handicap International is an independent and impartial aid organization working in situations of poverty and exclusion, conflict and disaster.
Key Jobs Responsibilities
The Project Officer will perform the following functions-
According to the needs assessment with the identified health structures, designing technical tools, trainings, leaflets and other relevant documents, in link with the PO home based rehabilitation and the Rehabilitation PM upon prior validation of HQ Technical Referents.
Developing protocols for early rehabilitation care to be provided for persons with injuries, in collaboration with targeted health facilities and other HI technical staff.
Providing training on early rehabilitation care for war wounded (Develop training module, ensure coherence of training with Ukrainian rehab protocols, provision of training).
Provide and prepare additional shorter training sessions depending on the needs and possibilities within the targeted health facilities.
Contribute to the provision of continuous technical support to the HI home based physiotherapists through direct provision of both formal and on the job training in their field of expertise, according to the needs identified by the PO home based rehabilitation.
Participating in physical rehabilitation needs assessments for new projects to be develop
Ensuring the technical relevance and quality of HI intervention related to field of expertise.
Ensuring delimitation of the emergency rehabilitation intervention and its relevance in the context.
Eligibility Criteria
Applicants must have-
Degree diploma in Physiotherapy.
At least 3 years of experience in trauma management.
At least 1 year of experience as trainer of adult in field of experience.
Previous experience in physiotherapy of persons with injuries in conflict situation (experience of war wounded care management, mandatory) with INGOs.
Experience in the region (especially working within a similar healthcare and educational system) would be a strong asset.
Confidence in Public Speaking.
Strong communication and reporting skills.
Strong organizational skills.
Strong interpersonal and intercultural skills.
Ability to work under high pressure.
Fluency in Russian, strong asset; English mandatory (oral and written).
How to Apply
Applicants must submit their applications through online process.
For more information, please visit Handicap International.