Deadline: 27 June 2022
The United Nations Office for Project Services (UNOPS) is currently seeking applications from the eligible applicants for the post of Senior Programme Manager in New York, United States.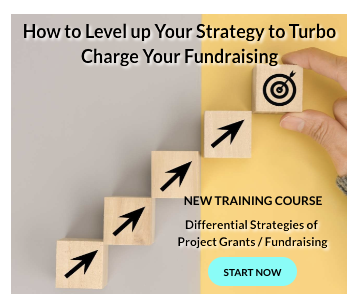 UNOPS mission is to serve people in need by expanding the ability of the United Nations, governments and other partners to manage projects, infrastructure, and procurement in a sustainable and efficient manner.
Key Job Responsibilities
The Senior Programme Manager will the following functions:
Strategic Leadership and Coordination of Substantive Project Work:

Responsible for the overall leadership and management of the GCCM project both the ACMI, CCMI, and other related initiatives
Provide direct support to the ACMI and CCMI and complementary initiatives' support structures and coordinates with all project stakeholders to advance the objectives of the initiatives
Coordinate partners communications ensuring all stakeholders are aware of the status of project activities and acceptance of project outputs

Project Management:

Provide strategic guidance and oversees the overall management of the project team and manage the project activities – including personnel recruitment, procurement, budget management, and stakeholder communications – to ensure adherence to UNOPS policies and procedures
Organizs participation at high-level events (e.g. COP 27, 28, and 29) throughout the duration of the project.
Establish annual work plans and sets objectives, supports performance management, defines standards and expected results in collaboration with project team

Expert Approach:

Provide expert advice on achieving project outputs
Ensure the appropriate technical and subject-matter expertise is incorporated in project activities
Represent UNOPS and the GCCM initiatives externally to donors, partners, and in other high-level engagements to facilitate visibility of the initiatives
Guide the donor engagement process from proposal to implementation to successful project closure
Prepare regular reports to donors and ensures the timely delivery of all project deliverables

Learning and Knowledge Management:

Develop mechanisms to document and disseminate the knowledge products of the initiative throughout the initiative
Eligibility Criteria
Applicants must have:
Advanced university degree (Master's degree), preferably in International Relations or Public Policy or other relevant fields is required.
2 additional years of relevant work experience, in combination with a relevant first-level university (bachelor's degree or equivalent), may substitute for the requirement of a master's degree
At least 7 year's of relevant professional experience in programme/ project management is required.
Experience in identifying, strengthening and leveraging relationships with Member States, UN system and non-State actors to help advance policy objectives is required.
Experience coordinating climate initiatives and coalition building is desired.
Experience in climate policy and the intergovernmental process, including at the UN, UNFCCC and G7/G20, with a track record of working in multilateral negotiations is desired.
Familiarity with climate and economic analytical tools as well as major data sources of climate science, environmental, and economic information (e.g. IPCC, World Bank, IMF) is considered an asset.
Experience effectively synthesizing and communicating technical and policy findings in a clear and concise manner to colleagues internally and to external non-technical audiences, including through producing briefing, speeches and strategy papers for seniors is desired.
Experience briefing and providing strategic advice to senior principals is desired.
Fluency in oral and written English is required.
Knowledge of another official UN language is an advantage.
How to Apply
Applicants must submit their applications through online process.
For more information, visit UNOPS.