Deadline: 15 August 2019
Asian Development Bank (ADB) is currently seeking applications from eligible applicants for the post of Senior Project Officer (Transport) in New Delhi, India. The duration of this post is 3 Years.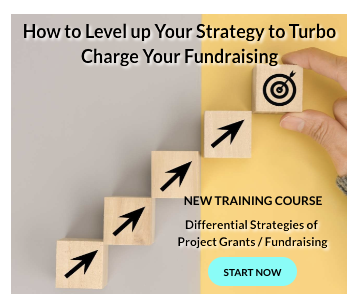 The Senior Project Officer (Rail Transport) will provide technical and operational support in project processing and implementation in the transport sector with a focus on urban metros and railways.
The ADB aims for an Asia and Pacific free from poverty.
Key Jobs Responsibilities
The Senior Project Officer will perform the following functions:
Administer implementation of assigned projects in the transport (urban metro and railways) sector by undertaking regular review and other missions, monitoring progress, actively identifying issues and taking actions to address them.
Monitor performance of contract awards, disbursement, and finance plus elements of the projects, and support addressing any shortfalls.
Provide advice to executing and implementing agencies (EAs and IAs) on ADB guidelines on procurement, recruitment of consultants, preparation of bid documents, etc., and helps to resolve problems.
Review and provide comments on draft bidding documents and bid evaluation reports to ensure compliance with ADB policies.
Undertake internal project administration activities for the assigned projects.
Participate in ADB's processing missions for the designated transport sector projects.
Provide inputs on technical matters such as urban transport planning, project design criteria, cost estimates, and implementation and cost recovery arrangements.
Prepare procurement plan and other procurement related matters, project implementation arrangements and project implementation schedule.
Provide sector information, as required, follow up issues for fact-finding, appraisal, negotiation and Board presentation.
Provide support for carrying out policy dialogues with the government on sector and institutional issues.
Prepare relevant sections of the RRP and supporting documents.
Participate in consultation and programming missions.
Participate in conferences, seminars, workshops related to the designated sector.
Active disseminate information on ADB's transport sector interventions and programs to development stakeholders and the public.
Assist in maintaining MIS on portfolio performance and maintains accurate data on current status of implementation progress of ongoing projects.
Liais with the executing agency.
Participate in tripartite discussions with the government.
Prepare Project Completion Reports and TA Completion Reports as assigned.
Eligibility Criteria
Applicants must have:
Bachelor's degree in civil engineering, preferably with relevant master's degree or equivalent will be an advantage.
At least 10 years of relevant professional experience and demonstrated expertise in project management and implementation within transport in particular urban metro and railways sub-sector.
Sound knowledge of government administrative systems and procedures.
Familiarity with accepted best practices of procurement and disbursement processes.
Excellent written and verbal communication skills in English is required.
Good knowledge in commercial and administration matters.
Ability to work effectively and collaboratively in team-oriented environment.
Ability to take initiative and work proactively.
Flexibility/willingness to perform variety of tasks and expand the scope of work and responsibilities as needed.
Nationality of India.
How to Apply
Applicants must submit their applications through online process.
For more information, please visit ADB.