Deadline: 31 May 2016
University of Global Health Equity (UGHE) is currently seeking applications from the eligible applicants for the post of Teaching and Learning Officers in Kigali, Rwanda.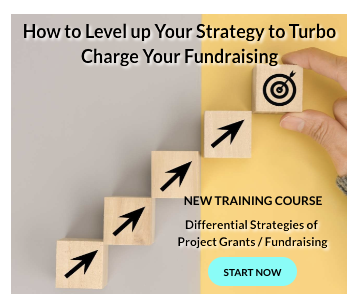 The Teaching and Learning Officers will build and support UGHE's innovative academic programs which include a Master of Science in Global Health Delivery (MGHD) as well as medicine, veterinary science, nursing, dentistry, and doctoral studies.
UGHE is a new kind of university focused on the delivery of health care to those who need it most.
Key Jobs Responsibilities
The Teaching and Learning Officers will perform the following functions-
Design an academically rich experience with attention to content and pedagogy, ensuring continuity through learning objectives.
Conduct literature, media, and other course reviews to develop high caliber pre-, post-, and in-class material.
Design and execute academic evaluations and course assessments.
Audit courses to identify opportunities for improvement and to ensure continuous quality improvement.
Serve as the primary student liaison by teaching course materials in class and during office hours, identifying supplementary academic materials, and by providing feedback on assignments.
Design and facilitate supplementary programming on academic writing, literature reviews, and principles of academic integrity.
Receive, collate, disseminate, and respond to student input.
Supervise and manage a team of in-country and remote fellows, teaching assistants, and interns.
Support in the design and delivery of instructor-training focused on content mastery and pedagogy.
Collaborate with instructors who develop and deliver content to ensure continuity across programs.
In collaboration with the education technology officer, advise on the development of an online learning management system.
Provide input on the ongoing management of system.
Eligibility Criteria
Applicants must have-
Master's or advanced degree in education, public health, or related field.
Graduate coursework in global/public health, epidemiology, biostatistics, health care management, education, and business.
Experience working with university-level and executive students and faculty.
Experience teaching or supporting content delivery in a higher education setting.
Experience with active learning approaches, education technology, and other innovations in adult learning.
Extensive familiarity with online MOOCs and ideally the EdX system.
Excitement to work as part of a startup team: independent, dynamic, able to excel in ambiguity.
Academic or professional experience conducting health science research.
Exceptional written and oral communication skills.
Two years of experience working in an international setting with diverse teams.
Availability to work evenings and weekends (when the majority of classes are held).
Demonstrated ability to collaborate with professionals at all levels; flexibility, reliability, responsive, and resourceful.
Proficiency in French, Swahili or Kinyarwanda a plus, but not required.
How to Apply
Applicants must submit their applications through online process.
For more information, please visit UGHE.