Deadline: 23 April 2021
Chemonics is currently seeking applications from the eligible applicants for the post of Chief of party in Serbia.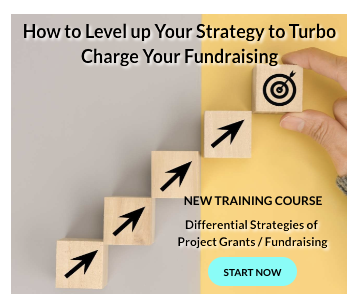 The mission of Chemonics is to promote meaningful change around the world to help people live healthier, more productive, and more independent lives.
Key Job Responsibilities
The Chief of party will perform the following functions-
Responsible for overall program leadership and management, including development of contract deliverables and maintaining working relationship with the client.
Ensure quality control and the overall responsiveness of technical assistance provided under the contract, including necessary adjustments to operations to match USAID requirements.
Manage productive working relations with relevant Serbian government counterparts and entities, and maintain effective coordination with other donor and international organizations' activities and programs in the energy sector.
Coordinate closely with Chemonics home office on all budget-related matters, bearing primary responsibility for the financial performance of the program
Monitor the work plan, track implementation, and ensure timely delivery of all contract deliverables.
Coordinate and oversee all technical and consulting services provided by professional expatriate and local staff, including support staff and short-term consultants.
Motivate staff to a high level of performance toward achieving program objectives through effective communication, teambuilding, incentives, and overall awareness and responsiveness to varying staff activities, roles, and responsibilities.
Communicate clear expectations to program staff and establish an operating program climate that encourages integrity, honesty, open communications, and commitment to compliance with the laws and regulations of the client, Serbian government, and Chemonics International.
Lead the project's technical team and provide quality control of products prepared by them.
Eligibility Criteria
Applicant must have:
Advanced Degree in Energy/Environmental Policy, Economics/Finance, Engineering, or a related field.
Minimum 10 year's progressively responsible work experience in leading and managing energy sector reform and/or leveraging public and private sector investment in infrastructure development.
Experience in implementing programs in the Europe and Eurasia region, preferred.
Practical experience working with a range of program partners, including government agencies (USG and host), regulatory bodies, utilities, the private sector, NGOs, civil society and consumers.
Demonstrate experience in energy sector development.
Demonstrate supervisory work experience including supervision of technical teams and energy professionals as well as subcontractor partners to effectively respond to complex assignments.
Strong interpersonal, analytical and problem-solving skills, and exceptional oral and written communication skills.
Excellent record working with USAID or other donors on energy sector reform programs.
Demonstrate leadership, versatility and integrity.
Serbian language skills preferred.
Fluency in English.
How to Apply
Applicants must submit applications through online process.
For more information, visit Chemonics.