Deadline: 2 June 2021
World Health Organisations (WHO) is currently seeking applications from the eligible applicants for the post of Communications Officer in Belgrade, Serbia. The duration of this post is 12 months.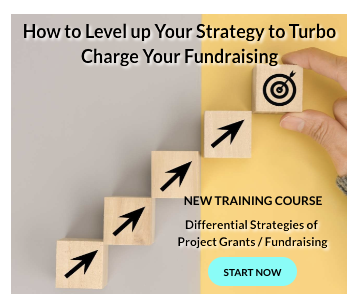 The primary role of WHO is to direct and coordinate international health within the United Nations system.
Key Job Responsibilities
The Communications Officer will perform the following functions:
Develop, implement, coordinate and support an EPW communications action-plan for the WHO Country Office.
Plan and develop, with support from Country Office (CO) and RO (Regional Office) staff when necessary, communications messages and products on country work for public and professional groups (policy-makers and health professionals, media, web and social media audiences, and the public).
Develop and implement selected public health and health care campaigns (e.g. emergency/risk communication, non-communicable diseases (tobacco-control, air pollution), immunization, health sector reforms, mental health, digital health, health equity, international standards in health) including messages, written and multimedia materials, dissemination and follow-up.
Contribute to Regional communications strategies and plans, and coordinate/share information with the Regional communications team on key communications activities including capacity-building.
Review the national social media landscape, identify appropriate platform(s) to build a WHO country office presence, and maintain this presence through regular postings and engagement on such accounts/platforms.
Ensure proper visibility of the various initiatives managed by WHO and the broad collaboration (including development partners and donors) in these areas of work (e.g. provide input to appropriate newsletters, arrange press briefings and conferences, utilize appropriately the emblems of organizations in all project communications, etc.).
Support the implementation of the WHO corporate (Global and Regional) communication strategy in Serbia and support WHO Country Office (teams and individuals) on communication-related matters.
Network, coordinate and manage the contacts of main communication counterparts among various authorities and communication channels at national level, including UN partners, as well ensure regular media monitoring.
Eligibility Criteria
Applicants must have:
University Degree (Bachelor's level) in communications, public relations, journalism, psychology, public health or related social science.
University degree (Master's level) in any of the above discipline.
At least 2 year's national professional experience in arranging and coordinating information sharing, communication activities, medial relations and message development.
Demonstrate experience with online communications, including web and social media.
Experience organizing press conferences and briefings.
Demonstrate relevant work experience with(in) WHO and/or UN agencies or other international organizations or entities active in the health sector.
Demonstrate knowledge of WHO's mission and work in the country.
Proficiency in standard text, spreadsheet and presentation software applications.
Computer, IT and multimedia skills (including use of internet, social media, Web, power point, and experience with photographs and videos).
Ability to identify and manage one's own emotions, as well as helping others to do the same.
Expert knowledge of English and Serbian.
Intermediate knowledge of French, Russian, German.
How to Apply
Applicants must submit applications through online process.
For more information, visit WHO.