Deadline: 11 June 2021
World Health Organisations (WHO) is currently seeking applications from the eligible applicants for the post of Liaison Officer in Pristina, Serbia. The duration of this post is 2 years.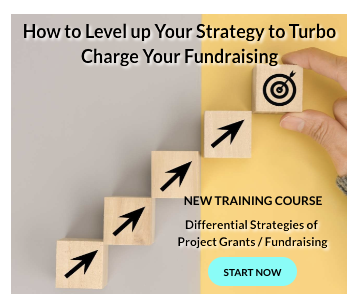 The primary role of WHO is to direct and coordinate international health within the United Nations system.
Key Job Responsibilities
The Liaison Officer will perform the following functions:
Assist and contribute to promoting partnerships with relevant health stakeholders, and contribute to certifying the correct high technical quality, policy relevant and timely implementation of all tasks and activities carried out under the donor financed initiatives or in agreed partnerships at national and local level.
Support the implementation of WHO activities with a special focus on using the relevant framework and approaches and GPW13.
Provide technical assistance and policy advice at national level on priority issues such as strengthening Health Systems, public health functions, emergency preparedness, surveillance and response, implementation of strategies and interventions to address the health burden of communicable diseases, the environment and non-communicable diseases across the life-course.
Provide support in the application of tools and guidelines for the improvement of health information and collation of information, data analysis, and preparation of regular and timely briefings, reports, or situation analysis.
Oversee the day to day running and operations of the WHO Office in Pristina and liaise with key stakeholders and partners and expand partnership for health in all policies.
Contribute in mobilizing support and resources for health and advocate for health to be considered as an integral part of national development and aid cooperation.
Ensure visibility of WHO's work by means of networking and partnerships with relevant health communications stakeholders (e.g. media, civil society, government and non-government communications experts from other agencies, etc.).
Eligibility Criteria
Applicants must have:
University Degree (Bachelor's level) in medicine, public health, social, political sciences, economics or relevant areas.
Master's Degree in one of the above fields.
At least 5 year's demonstrate experience providing technical assistance and policy advice in any of the following areas Strengthening health systems, public health functions, emergency preparedness, surveillance and response, implementation of strategies and interventions to address the health burden of communicable diseases, non-communicable diseases and the environment.
Experience in any of the above fields at country level, coordinating activities with partners, stakeholders and donors in the areas public health, health systems or international development.
Experience working with international organizations, WHO, or the UN in delivering policy advice and technical support to countries.
Ability to work in teams in complex cultural environments.
Sound knowledge of WHO policies and programs.
Direct knowledge and experience of working in a complex international environment, particularly collaborating with other UN agencies and intergovernmental organizations active in this field.
Ability to adapt to difficult environments/ situations and tolerate uncertainties.
Ability to identify and harness one's emotions and apply them to tasks nd the ability to manage emotions, which includes both regulating one's own emotions when necessary and helping others to do the same.
Expert knowledge of English and intermediate in French, Russian or German.
How to Apply
Applicants must submit applications through online process.
For more information, visit WHO.