Deadline: 23 June 2016
World Wild Fund for Nature (WWF) is currently seeking applications from the eligible applicants for the post of Media Relations Manager in Singapore.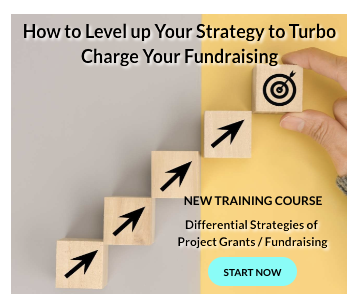 The Media Relations Manager will support the Asia Finance and Commodities Specialist in carrying out engagement and advocacy work across the finance sector in Asia by creating in house research backed reports and workshop materials.
WWF's mission is to stop the degradation of the planet's natural environment and to build a future in which humans live in harmony with nature.
Key Jobs Responsibilities
The Media Relations Manager will perform the following functions-
Support the Head of Media Relations and liaise with the Media around WWF priorities (including Earth Hour) and communications around crises and issues.
Produce on and off-line news and features content across a variety of media.
Responsible for managing the media to maximize external profile-building opportunities to ensure positive media coverage and raise awareness of WWF and its work with key stakeholders and audiences.
Coordinate with the Digital and Internal Communications team for alignment of messaging and content.
Provide communications expertise for priority international advocacy and policy conventions, meetings and events and provide front-line media relations at such events.
Produce stories for podcasts, videos, blogs and other media.
Collaborate with the Brand, Digital and the Internal Communications team to maximize opportunities and align messaging.
Advise on and assist with the development of Network communications standards, trainings and protocols.
Develop key messages, prepares briefs, writes commentary pieces, drafts media responses and produces other print/video/digital content related to WWF.
Ensure all relevant communication materials produced (articles, speeches, films and audio) are shared with relevant staff.
Support the Head of Media Relations in managing the communications around crises and issues.
Take the lead on issues and crises communications on a case-by- case basis with the team, the relevant country, the relevant department and the community working closely with Digital.
Eligibility Criteria
Applicants must have-
Degree in communications, PR, journalism or related subject.
At least 5 years of relevant professional experience in journalism, PR or organizational communications.
Ability to deliver multiple simultaneous projects.
Articulate, creative, passionate, flexible and tenacious.
Absolute discretion, tact, diplomacy and negotiation skills.
Excellent written and spoken English – other languages and advantage.
Experience in conservation and environmental issues.
Experience in and preferably formal training in crisis communications.
Ability to work as part of a team in a multi-cultural environment.
Adhere to WWF's values, which are: Knowledgeable, Optimistic, Determined, and Engaging.
How to Apply
Applicants must submit their CV and cover letter via email.
For more information, please visit WWF.