Deadline: 03 February 2023
Asian Development Bank (ADB) is currently seeking applications from eligible applicants for the post of Associate Social Development Officer in Mongolia. The duration of this post is 3 years.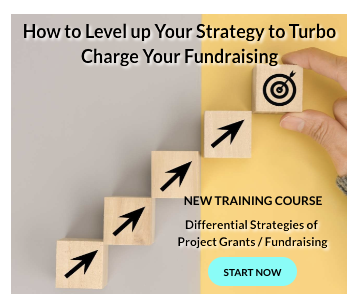 The ADB aims for an Asia and Pacific free from poverty.
Key Jobs Responsibilities
The Associate Social Development Officer will perform the following functions-
Policy Support Area

Assists MNRM Country Director, ADB's Headquarters missions, and MNRM staff in policy dialogue with the government on relevant social development and safeguard aspects of ADB Operations in the country.
Assists with reviewing of country policies on social development, particularly related to poor and vulnerable sections and indigenous peoples and undertaking timely social risk analysis, including poverty and social impact assessments.
Assists MNRM in the overall implementation of ADB's social protection strategy and policies on building inclusive, resilient, competitive and sustainable communities.
Acts as the MNRM focal person for involuntary resettlement and indigenous peoples' safeguards and facilitates the communications among the government, external funding agencies, nongovernment organizations (NGOs), and ADB on the social development, involuntary resettlement and indigenous people's issues.

Project and TA Processing

Participates in project processing missions, as needed, and provides relevant inputs on social safeguards, including preparation of terms of reference for social impact assessment and necessary safeguard planning documents related to involuntary resettlement and indigenous peoples.
Provides technical support to sector divisions (on assignment basis), including review of papers, feasibility studies, appraisal reports and other relevant documents from the perspective of land acquisition and resettlement management, and impacts on indigenous peoples.
Keeps track of policies, laws, rules and regulations on land acquisition and resettlement.
Collaborates and liaises with the government, its executing agencies (EA) and implementing agencies (IA) and with other donor agencies on involuntary resettlement and indigenous peoples' issues.
Eligibility Criteria
Applicants must have:
Bachelor's degree in applied social sciences (e.g., technical economics and management, migration science and management, sociology, demography, anthropology, etc.) or other related disciplines, preferably with advanced training
At least 6 years of relevant work experience in involuntary resettlement and/or indigenous peoples/ethnic minorities safeguards (in the context of development projects, research, or NGO initiatives).
Good knowledge and understanding of project implementation and of environmental and social dimensions in development projects and program.
Strong capacity to communicate with government agencies, local communities, civil societies, and other stakeholder.
Experience in facilitation of decision making, planning and conflict management.
Familiarity with local institutions and government procedures
Proficiency in computer applications, especially word processing, spreadsheets, and presentations
Strong interpersonal skills, ability to work collaboratively with individuals from different cultural/national backgrounds and diverse teams as a constructive team member
Strong oral and written communications skills in Mongolian and English
Ability to work under pressure of tight deadlines and multiple demands
How to Apply
Applicants must submit their applications through online process.
For more information, visit ADB.