Deadline: 26 February 2023
United Nations International Children's Emergency Fund (UNICEF) is currently seeking applications from eligible applicants for the post of Field Monitoring Officer in Odesa, Ukraine.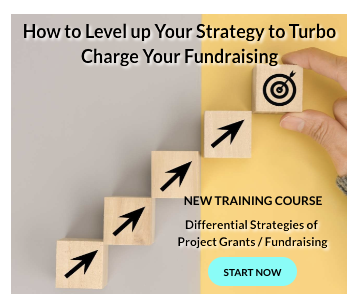 UNICEF works for a world in which every child has a fair chance in life.
Key Jobs Responsibilities
The Field Monitoring Officer will perform the following functions:
Situation monitoring and assessment

Identify and report key emerging issues and trends from field visits, with a focus on issues affecting the humanitarian situation of children and women.
Monitor and report on the unmet needs of women and children in the affected areas.
Support the CO in collecting and interpreting early warning data effectively to guide the adjustment of programmes and operational approaches when and as country contexts deteriorate.
Provide technical support for rapid assessments (inter-agency or independently) to be carried out within the first 48-72 hours of significant changes in the humanitarian context.
Provide rapid and accurate information on emergency programme's coverage, coordination and coherence in close collaboration with partners and in line with the core commitment on children (CCCs)

Programme  performance monitoring

Plan and undertake high-frequency visits to monitor the progress of UNICEF programming, including the performance of implementing partners and supporting end-user supply monitoring, as a complement to third-party monitoring. Identify delays, bottlenecks, unmet needs and undelivered supplies.
Provide technical support to ensure that monitoring system are in place and that key programme indicators are tracked and analysed, including those related to partnerships initiative, and provided regularly to the Field office Team to guide programme and management decisions.
Ensure a regular feedback loop, so findings and recommendations from field visits are looped back into programming. Keep track of follow-up actions.
Systematically collect beneficiary feedback on UNICEF services and supplies, including appropriateness and satisfaction, and loop this feedback into programming.

Continuously strengthen information management systems

Provide technical support to programme and emergency colleagues to collect, manage and analyze data on the Field Office response, including data from government and implementing partners.
Support the innovation, piloting, use and scale up of tools for the collection, analysis and visualization of data to support management, decision-making and programme accountability and improvement, including mapping and other online, offline, interactive and/or static tools (PowerBi, Kobo, ArcGIS, etc.)
Eligibility Criteria
Applicants must have:
University degree in social sciences, development planning, planning, evaluation, survey implementation, advanced statistical research.
Professional work experience in programme development and implementation including monitoring and evaluation activities as follows:
2 year's of relevant professional work experience.
Developing country work experience (for IP) or field work experience (for NO)
At least one instance of exposure to emergency programming, including preparedness planning.
Active involvement in a humanitarian crisis response programme preferred.
Fluency in English is required.
Knowledge of another official UN language (Arabic, Chinese, French, Russian or Spanish) or a local language is an asset.
Nationality of Ukraine.
How to Apply
Applicants must submit their applications through online process.
For more information, visit UNICEF.