Deadline: 31 March 2023
Danish Refugee Council (DRC) is currently seeking applications from eligible applicants for the post of Safeguarding & Code of Conduct Specialist in Copenhagen, Denmark. The duration of this post is 2 years.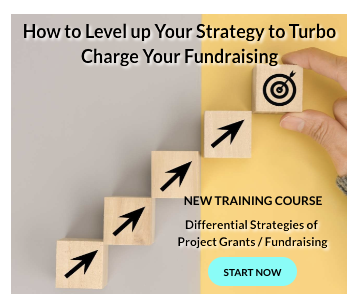 DRC fulfills its mandate by providing direct assistance to conflict-affected populations – refugees, internally displaced people (IDPs) and host communities in the conflict areas of the world.
Key Jobs Responsibilities
The Safeguarding & Code of Conduct Specialist will perform the following functions:
Investigate allegations of sexual exploitation and abuse primarily, as well as allegations of fraud and corruption under the monitoring of an authorising officer.
Produce high-quality reports on investigation to managers at all levels (country, region or HQ).
Provide advice and guidance on sexual exploitation and abuse allegations in the frame of administrative investigation taking into consideration the potential risks to personal safety for those involved.
Support countries and regions during complex administrative investigations to ensure quality investigation and reporting to DRC management and donors.
Provide mentorship to DRC country and regional teams of investigators and review Investigation reports and provide necessary guidance to investigators to ensure that investigation protocols are performed to a high standard and consistently.
Participate in the design and development of training materials, and deliver training, to create awareness for staff, interns, partner organisations on DRC's Code of Conduct (CoC) and PSEAH policies.
Deliver training to DRC Safeguarding & CoC staff in countries and regions regarding DRC's CoC policy and DRC's CoCRM.
Eligibility Criteria
Applicants must have:
Master's Degree in social science, human resources law, criminal law, human rights, gender or gender-based violence, international affairs.
Demonstrate experience with code of conduct or similar in a large, global organisation, influencing senior-level management and key stakeholders effectively across the organisation and within complex contexts.
Demonstrate experience in developing and delivering successful training sessions on safeguarding, code of conduct or similar.
Familiar with Safeguarding and PSEA standards, including an ability to apply a survivor-centred approach in relating with survivors of Sexual Harassment (SH) and Sexual Exploitation and Abuse (SEA) and in handling SEA and SH allegations, and an understanding of the international context in which this issue impacts DRC.
Commitment to upholding and modelling DRC's values and Code of Conduct
Demonstrating integrity, diplomacy, professionalism, reliability and resilience at all times.
Ability to work professionally and with a high degree of confidentiality at all times.
Have highly developed critical analysis and reasoning skills.
Ability to quickly build personal rapport and trust.
Have interpersonal and intercultural skills and a strong ability to collaborate and network.
Good oral and written communication skills in English is mandatory.
How to Apply
Applicants must send a cover letter and an updated CV (no longer than four pages) in English through online process.
For more information, visit DRC.