Deadline: 13 May 2023
United Nations International Children's Emergency Fund (UNICEF) is currently seeking applications from eligible applicants for the post of Social & Behavior Change Officer in Cairo, Egypt.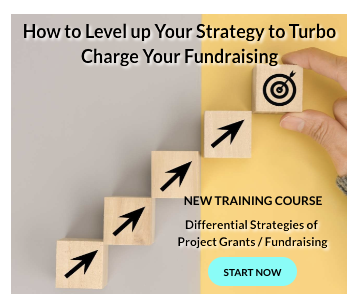 UNICEF works for a world in which every child has a fair chance in life.
Key Jobs Responsibilities
The Social & Behavior Change Officer will perform the following functions:
Support to strategy design and development of S&BC activities

Research and/or participate in conducting comprehensive S&BC situation analysis of social, cultural, economic, communication and political issues in the country/region. Collect and synthesize qualitative and quantitative information and data to support the establishment of comprehensive and evidence-based information for developing and planning S&BC component.
Collect, draft and/or organize materials and related documentations for S&BC strategies and plans
Assess the impact of S&BC activities on the CO and UNICEF goals to achieve measurable behavioral and social change.

Support to the implementation of S&BC activities

Provide operational and technical support to the design of S&BC strategies, to ensure maximum outreach and impact on behavioral and social change of target audience.
Carry out S&BC activities and recommend operational strategies, approaches, plans, methods and procedures.
Assess and recommend potential contacts, networks, resources and tools to support the maximum outreach of S&BC initiatives.
Collect, assess information for budget planning and management of programme funds.
Monitor/track and report the use of resources as planned and verify compliance with organizational guidelines.

Advocacy, networking and partnership building

Build and maintain partnerships through networking and proactive collaboration with national and international civil society organizations to reinforce cooperation through engagement, empowerment and self-determination.
Collaborate with internal global/regional communication partners.
Eligibility Criteria
Applicants must have:
University degree in one of the following fields is required: social and behavioral science, sociology, anthropology, psychology, education, communication, public relations or another relevant technical field.
Minimum 1 year of professional experience in one or more of the following areas is required:  social development programme planning, communication for development, public advocacy or another related area.
Relevant experience in a UN system agency or organization is considered as an asset.
Experience in budgeting and operational support
Knowledge of Social and Behavioral Change strategies and community engagement
Strong coordination skills and preferred experience working with diverse partners including government, civil society and media
Understanding of M&E and reporting methodologies
Experience in working in gender and children's portfolios
Fluency in English and Arabic is required.
How to Apply
Applicants must submit their applications through online process.
For more information, visit UNICEF.