Deadline: 14 June 2016
World Vision International (WVI) is currently seeking applications from the eligible applicants for the post of Operations Manager in Somalia. The duration of this post is 1-2 years.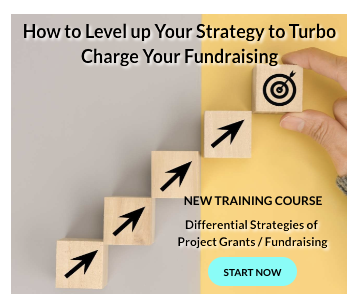 The Operations Manager will provide leadership and support the implementation and coordination of World Vision (WV) Somalia's Global Fund, SomRep and bilateral grants toward the achievement of child well-being.
WVI's mission is to promote human transformation, seek justice and bear witness to the good news of the Kingdom of God.
Key Jobs Responsibilities
The Operations Manager will perform the following functions-
Monitoring project implementation rates to ensure on-time completion and programmatic.
Taking active measures to improve performance and reporting.
Allocate support service, security and programmatic, M&E and technical capacity to ensure quality implementation of projects.
Ensure proper coordination with support sectors and PDQA to promote information sharing, effective implementation, and joint program design and planning.
Develop growth strategy detailing sectorial opportunities and geographical demarcations for future growth.
Spearhead integrated programming and proposal development, developing and monitoring integration plans.
Ensure strategic programmatic and operational plans are in place, operationalized and continuously improving (e.g. Strategy, Annual Budget, Integration Plan, GIK Plan, RDPP).
Support adherence to key humanitarian standards and sector standards, actively following up on Technical Team Leads recommendations and monitoring uptake.
Develop strategic networks enabling World Vision to leverage a collective voice in favour of children and their families, communities and partners.
Promote efficient use of ministry resources, developing and monitoring systems which promote good stewardship.
Ensure awareness of, and full compliance with, donor and Support Offices requirements, including the timely preparation and submission of quality narrative and financial reports.
Ensure adherence to Core Security Requirements.
Take leadership in the timely implementation of security recommendations.
Promote a culture of security awareness and risk reduction among staff.
Eligibility Criteria
Applicants must have-
Advanced degree in Development/Humanitarian Emergencies Studies and Project Management. Relevant Sector specialty (with proven experience of team management).
10 years of experience in relief and development, of which 5 must be at a senior management level in complex/ protracted emergencies and recovery operations.
Familiarity with EU, USAID, DFID, CIDA grant compliance and procedures.
Experience in staff security and safety management for humanitarian organizations in complex and insecure environments is a must.
Experience in program design, monitoring and evaluation in a complex humanitarian context.
Proven financial, logistics and procurement management skills.
How to Apply
Applicants must submit their applications through online process.
For more information, please visit WVI.