Deadline: 31 May 2016
United Nations Office for Project Services (UNOPS) is currently seeking applications from eligible applicants for the post of Coordination and Compliance Officer in Juba, South Sudan. The duration of this post is 12 months.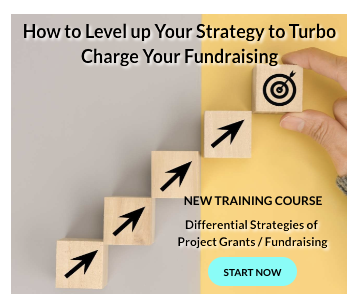 The Coordination and Compliance Officer will be responsible to administer, provide support and oversight of the day-to-day management of the Project Field offices, both according to the client requirements and in line with UNOPS rules and regulations.
UNOPS mission is to serve people in need by expanding the ability of the United Nations, governments and other partners to manage projects, infrastructure and procurement in a sustainable and efficient manner.
Key Job Responsibilities
The Coordination and Compliance Officer will perform the following function-
Provide oversight of the Quality Management (QM) system in use in South Sudan operated by QM contractors to ensure that the system is being applied in a fair and equitable manner, and that accreditation, licensing and monitoring does not interrupt or delay demining projects.
Advise UNMAS management on technical Weapons and Ammunition (WAM) matters OR, Mine Risk Education (MRE) matters.
Conduct routine visits to the sub-offices to attend UN meetings.
In coordination with COO, carry out oversight visits on the QM contractors in the sub office's AOR.
Coordinate with COO to ensure efficient and effective running of all operations.
Issue and track tasking orders for all Implementing Partners (IP) in South Sudan, monitor progress of tasking orders.
Approve and monitor Clearance Plans (CP) of IP's.
On behalf of UNMAS South Sudan, accept completions of CP and handover of cleared land.
Understand the South Sudan National Mine Action Standards and Technical Guidelines (NTSG); ensure that Mine Action Organization's Standard Operating Procedures (SOP) are in compliance with the NTSG.
Stand in for COO when directed.
Conduct routine visits to the field when needed or as directed by COO.
Eligibility Criteria
Applicants must have-
Advanced University Degree (Masters Degree or equivalent) with a minimum of 5 years of relevant experience.
University Degree (Bachelors Degree or equivalent) with a minimum of 7 years of relevant experience or Military Experience (or relevant Police Experience) at the Senior NCO (Non-Commissioned Officer) or Officer Level (or equivalent) with a minimum of 11 years of relevant experience.
IMAS EOD Level 3 is required.
Proven experience with QA and QC processes is required.
Knowledge of the International Mine Action Standards (IMAS) is desired.
Proven and applicable experience in management of operations in humanitarian sector is desired.
At least 5 years of experience in operations management.
At least 3 years of experience in Quality management.
Previous experience working in South Sudan is highly desired.
Fluency (reading, writing and speaking) in English is required.
Knowledge of another UN language is an asset.
 How to Apply
Applicants must submit their applications through online process.
For more information, please visit UNOPS.