Deadline: Ongoing
International Executive Service Corps (IESC) is currently seeking applications from the eligible applicants for the post of Monitoring & Evaluation and Learning Expert in Sri Lanka.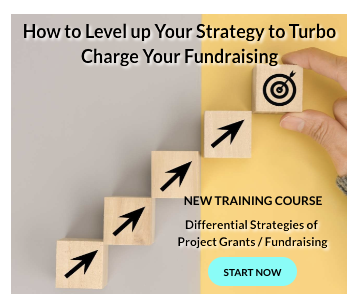 The Monitoring & Evaluation and Learning Expert will focus on providing designed to advance the goal of increasing the employability of young men and women over a four year time-frame.
IESC's apply private sector solutions around the world to improve standards of living, create and preserve jobs, and help enterprises grow.
Key Jobs Responsibilities
The Monitoring & Evaluation and Learning Expert will perform the following functions-
Serve as a point of contact for prospective and actual participants in online and in-person training.
Provide guidance, collect information, answer questions and troubleshoot issues.
Refine and maintain data management system to capture information about training participants, trainers, course evaluations and course deliverables.
Compile regular and ad-hoc reports based on this data.
Support the development and revision of in-person and online courses.
Perform research to inform course content, update training materials, and maintain ongoing tracker of qualitative course feedback to be addressed in future revisions.
Logistics for in-person trainings:

Register courses on USAID University and secure training space.
Support (or lead, depending on performance) customization and compilation of course materials for printing.
Work with training venues to ensure appropriate setup.
Process training data. For example, score pre- and post-tests and enter information into database.
Draft training reports.

Coordinate and liaise with printing, catering, and shipping vendors to ensure suppliers are informed about requirements and deadlines in a timely manner.
Maintain complete documentation of relevant documents (e.g. deliverables or key intermediary products) and communication (e.g. with USAID).
Develop and make recommendations for increasing effectiveness and efficiency of project activities, especially within own scope of responsibilities.
Eligibility Criteria
Applicants must have-
Bachelor's degree.
Graduate degree preferred.
3 + years of experience working on evaluation and/or performance monitoring on projects funded by USAID (ideally) or other U.S. Government agencies.
Experience living or working in Sri Lanka a plus.
Experience with:

Data cleaning, maintenance, analysis and reporting.
Development, delivery and logistical support for in-person and online training.
Project administration.

Fluency in English language.
How to Apply
Applicants must submit their applications through online process.
For more information, please visit IESC.