Deadline: 1 April 2021
World Health Organisations (WHO) is currently seeking applications from the eligible applicants for the post of NPO – Programme Operations Officer in Colombo, Sri Lanka. The duration of this post is 24 months.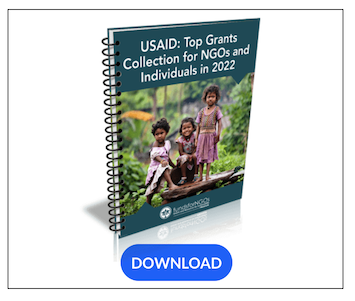 The primary role of WHO is to direct and coordinate international health within the United Nations system.
Key Job Responsibilities
The NPO – Programme Operations Officer will perform the following functions:
Assess the work load in the operational team for providing adequate programme and administrative support to the technical programmes, by allocating responsibilities of activities to the relevant Programme Assistants and administrative support staff working in the operational team for timely completion of priority activities and optimal staff time usage.
Provide guidance to technical programmes on correct contract mechanisms and documentation required for compliance with WHO guidelines.
Supervise preparation of contractual documentation in GSM and provide guidance to the Programme Assistants and administrative support staff wherever required.
Prepare updated standard templates for frequently used correspondence/invitation letters, information note to participants/Temporary Advisers to standardize outgoing communications.
Engage with contractual partners for timely submission of deliverables, resolving contentious issues and compliance of WHO contractual requirements.
Follow-up with Ministry and other partners for nominations for various WHO-organized events and Governing body meetings, including sharing of relevant documentations.
Provide analytical inputs to senior management on programmatic and operational issues wherever required.
Prepare a wide variety of complex correspondence for the senior management keeping in mind confidentiality and sensitivity, including language editing of correspondence and documents as required.
Eligibility Criteria
Applicant must have:
University Degree from a recognized University.
University Degree, preferably in Business/Public administration or related field.
1 year's experience in general administration.
Experience in procurement, project & financial management of public health programme at national/state level.
Incumbent should identify with the core values of the World Health Organization.
Knowledge and understanding of WHO's administrative and financial rules and procedures, good administrative knowledge of the functioning of government departments/ministries, demonstrated ability to work in harmony with national/international staff and maintaining poise in difficult situations, excellent writing, communication, organizational and supervisory skills including ability to take initiative, ability to draft reports and other documents in a precise and concise manner.
Modern management skills (performance measurement, team management, planning and evaluation, etc.).
Prepare terms of reference and to prepare and monitor and manage the implementation of contractual agreements.
Ability to speak and write clearly and proficiency in computer applications and ability to draft reports.
Knowledge of WHO /UN agencies programmes and practices will be an advantage.
Intermediate knowledge of Sihala/Tamil.
Expert knowledge of English.
How to Apply
Applicants must submit applications through online process.
For more information, visit WHO.