Deadline: 6 Jun 2016
International Telecommunication Union (ITU) is currently seeking applications from eligible applicants for the post of Executive Manager in Geneva, Switzerland. The duration of this post is 2 years.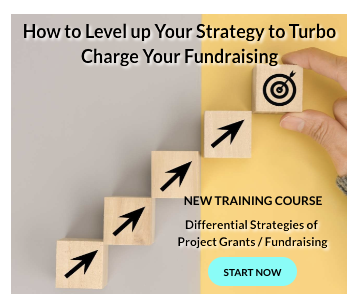 The Executive Manager will be responsible for the organization of world telecommunication exhibitions and forums.
ITU is committed to connecting all the world's people – wherever they live and whatever their means.
Key Jobs Responsibilities
The Executive Manager will perform the following functions-
Assists the Secretary-General in developing the strategy for fulfilling the role and objectives assigned to ITU TELECOM and insures its implementation in pursuance of relevant resolutions and decisions of the ITU legislative organs.
Assists the Secretary-General in coordinating the input from the ITU, TELECOM Secretariat, and the TELECOM Board including:

Monitoring exhibition and conference trends and developments in the ICT sector including convergence with the equally fast-changing information technology sector.
Assessing the impact of these trends on TELECOM strategy, policy and operations and imagining suitable adaptations for keeping TELECOM at the top position in the search of excellence.
Creating, developing and enhancing, while preserving the uniqueness of ITU TELECOM events, opportunities where key players in the converging industries can communicate and cooperate.
Identifying and introducing topics where further discussions and informal debates are still needed for a better understanding of the key issues involved so as to provide decision-makers in the ICT sector with a wide range of information that would assist them in formulating policies to facilitate achievement of their needs and objectives.
Making inputs to the ITU Council and the other justified entities.

Supervises, coordinates and manages the TELECOM Secretariat. This includes oversight of the work plans and strategic planning of Sales, Marketing Communications, Forum, VIP invitation, Operations, etc., and general preparation and organization of ITU TELECOM events.
Establishes, manages and controls the budget for the TELECOM Secretariat and associated events.
Eligibility Criteria
Applicants must have-
Advanced university degree in business administration or a related field OR education in a reputed college of advanced education, with a diploma of equivalent standard to that of an advanced university degree in one of the fields above PLUS a first degree in telecommunications or computer sciences.
University degree in one of the above fields in combination with twenty years of qualifying experience may be accepted in lieu of an advanced university degree for promotion or rotation purposes.
15 years of experience in a national or international, public or private telecommunications or entrepreneurial organization.
Doctorate in a related field can be considered as a substitute for three years of working experience.
Experience in developing and implementing business models that use ICT to address global challenges in effective and sustainable ways and in international resource mobilization is essential.
Knowledge of one of the six official languages of the Union (Arabic, Chinese, English, French, Russian, Spanish).
Knowledge of a second official language at intermediate level.
Knowledge of a third official language would be an advantage.
How to Apply
Applicants must submit their applications through online process.
For more information, please visit ITU.