Deadline: 8 August 2016
International Development Law Organization (IDLO) is currently seeking applications from the eligible applicants for the post of External Relations Officer in Geneva, Switzerland.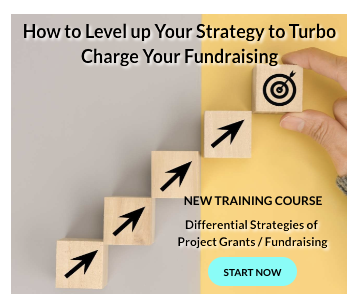 IDLO empowers people and enables governments to reform laws and institutions that promote peace, justice, social development and sustainable economic growth.
Key Jobs Responsibilities
The External Relations Officer will perform the following functions-
Build and maintain networks and relations with diplomatic missions, the United Nations Office in Geneva (UNOG) and UN agencies, other intergovernmental organizations, civil society organizations, academic institutions and other partners in Geneva to promote the rule of law, access to justice and other goals and objectives of IDLO's work globally and in countries.
Research and develop an advocacy strategy for the Geneva office within the framework of the IDLO Strategic Plan and under the guidance of the Director of External Relations, positioning IDLO as a thought leader and leading implementing organization for rule of law and access to justice globally.
Attend, report, and represent IDLO at conferences, meetings, consultations and events organized by the United Nations Office in Geneva (UNOG), UN Member States and agencies, other intergovernmental organizations, NGOs and other partners that are of strategic importance to IDLO.
Monitor upcoming events and anticipate developments of strategic importance to IDLO and provide advice on opportunities and modalities for strategic engagement and cooperation with partners.
Act as focal point for and provide strategic advice to the Permanent Observer on IDLO's cooperation with the Human Rights Council and Office of the United Nations High Commissioner for Human Rights.
Monitor, collect, and analyze relevant United Nations resolutions, policy papers, consultations and discussions relating to rule of law, access to justice and development.
Identify new opportunities and research and prepare proposals for IDLO program initiatives in collaboration with Geneva-based partners.
Plan and organize events, including parallel or side events, panel discussions, exhibitions, cultural events, workshops and trainings for the Geneva international community to promote and advance the rule of law and access to justice.
Provide assistance in work planning and the management and administration of the IDLO Geneva office, upon the request of the Permanent Observer.
Eligibility Criteria
Applicants must have-
Minimum university degree in law, international relations, political science, development studies or a related field is required.
7 years of professional experience in a relevant multilateral, intergovernmental or nongovernmental organization is required.
Experience in and/or knowledge of the UN system, including in particular the human rights mechanisms, is required.
Experience working in a multicultural environment is required.
Extensive experience in partnerships and networking is desired.
Knowledge of and experience in the international and diplomatic community in Geneva is
Fluency in English, both written and verbal, is required.
Working knowledge of French is desired.
Knowledge of Spanish or Arabic would be an asset.
How to Apply
Applicants must submit their IDLO Personal History Form (PHF), resume and cover letter via website.
For more information, please visit IDLO.