Deadline: 7 July 2016
World Health Organization (WHO) is currently seeking applications from the eligible applicants for the post of Operations Officer in Geneva, Switzerland. The duration of this post is 2 years.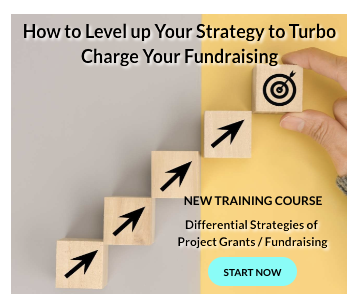 The Operations Officer will efficiently plan, organize and administer CMP (Conference and Meeting Planning) and ELC (Electronics and Sound) teams which cover constitutional and technical meetings at HQ.
The primary role of WHO is to direct and coordinate international health within the United Nations system.
Key Jobs Responsibilities
The Operations Officer will perform the following functions-
Supervises the staff and organize the work of CMP and ELC teams.
Ensures smooth operations of efficient planning and arranging of WHO meetings and events, including constitutional and technical meetings at HQ and extends assistance to Regions if required in this field.
Prepares a calendar of meetings for each biennium.
Analyses requirements of meetings, discusses budgets with technical units and provides cost estimates and accounting control to ensure an optimal use of resources.
Ensure that relevant information about the unit is available on the WHO intranet.
Participates in planning and running WHA, EB and other constitutional meetings.
Issues payment instructions and acts as conference officer when needed.
Oversees recruitment and secondment of conference staff required for meetings at HQs and Regions (if required).
Participates in planning and organizing of WHO meetings taking place outside of HQs.
Negotiates and discusses the meeting room's specifications and requirements, technical facilities and conference staff, coordinates effective running of meetings.
Prepares for shipping, from and to Geneva, of all necessary equipment, supplies and stationery needed for the meetings.
During the meetings, actively follows the proceedings, keeps records of the meeting (start/end time, list of speakers), ensures liaison with the substantive secretariat, other servicing units and participants.
Supervise the use of WHO conference rooms and relevant facilities by other institutions.
Oversees the management and updating of the WHO meeting room's reservation system.
Responsible for logistics support to HQ events, such as celebration of World Health Day and other exhibitions.
Eligibility Criteria
Applicants must have-
First university degree in public or business administration or field related to the responsibilities of the post.
Formal education or diploma in the field of international conference management is desirable.
Minimum 5 years relevant experience working in the area of events and conferences with at least 2 years at a supervisory level managing meetings and conferences.
Sound experience in conference technology, managing staff and budgets.
Experience in meetings with virtual participants, involving the setup of video conference and broadcasting facilities is desirable.
Computer literacy: word processing, spreadsheet and presentation software, Excel, GSM.
Expert knowledge of English and French.
Intermediate knowledge of another official UN language (Chinese, Russian, Spanish, Arabic), desirable.
How to Apply
Applicants must submit their applications through online process.
For more information, please visit WHO.