Deadline: 22 June 2016
World Health Organization (WHO) is currently seeking applications from the eligible applicants for the post of Procurement Assistant in Geneva, Switzerland. The duration of this post is 2 years.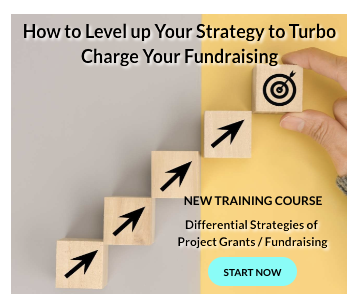 The Procurement Assistant will ensure the smooth flow of work across the Secretariat for procurement and administrative activities, coordinating actions in consultation and collaboration with the support staff.
The primary role of WHO is to direct and coordinate international health within the United Nations system.
Key Jobs Responsibilities
The Procurement Assistant will perform the following functions-
Support the Procurement Officer to facilitate the procurement process for Requests for Proposals (RfPs).
Draft requests for proposals on instructions from the requesters and other relevant parties.
Support Chair of the Review Panel in organizing the opening of tenders and document the process as per WHO and UNITAID guidelines.
Monitor and record receipt of deliverables, and initiate and monitor payments as needed.
Initiate, through Oracle/GSM procurement module, requisitions for goods procurement, and monitor receipt of deliverables.
Assist analysis by extracting and presenting procurement and contract related information.
Participate in unit wide initiatives and assist in administrative and management related matters during audits and reviews.
Ensure proper archiving of relevant BSU documents in the record management system (RMS) and in UNITAID archives.
Acts as a backup to the Procurement Officer, ensuing quarterly travel plans are received from units in a timely manner and approving requests on that basis and requesting specific approval otherwise.
Draft general or administrative correspondence on own initiative or on the basis of instructions, finalize correspondence/reports for signature/clearance.
Verify that outgoing correspondence is presented in accordance with WHO and department styles and checking language, grammar and accuracy prior to submitting for signature and clearance.
Using appropriate tracking tools, follow-up on and ensure that target dates and deadlines are met, and that correspondence and queries are responded to in a timely manner.
Provide suggestions towards improvement of effectiveness, efficiency and quality of services provided by the Finance and Administration unit.
Eligibility Criteria
Applicants must have-
Completion of secondary school education or equivalent.
Training in Oracle-based or other enterprise resource planning (ERP) systems, desirable.
5 years of relevant work experience (processing, transactions, service centre or other business), of which at least 2 years of experience in procurement module, specifically experience in processing Requests for Proposals (RfPs) for goods & services.
2 years of experience in travel administration.
Experience in administrative support positions in WHO or another UN agency advanced knowledge and experience in Oracle-based or other ERP systems, desirable.
Expert knowledge of English or French and intermediate knowledge of the other language.
How to Apply
Applicants must submit their applications through online process.
For more information, please visit WHO.