Deadline: 28 June 2016
United Nations Office for Project Services (UNOPS) is currently seeking applications from the eligible applicants for the post of Senior Finance and Systems Officer in Geneva, Switzerland. The duration of this post is 1 year.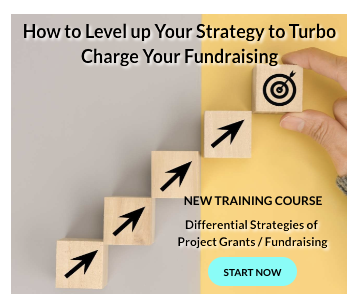 The Senior Finance and Systems Officer will design, implement, strengthen and oversee financial management practices for the GSF and its funded programmes, increasing transparency, efficiency and cost-effectiveness.
UNOPS mission is to serve people in need by expanding the ability of the United Nations, governments and other partners to manage projects, infrastructure and procurement in a sustainable and efficient manner.
Key Jobs Responsibilities
The Senior Finance and Systems Officer will perform the following functions-
Support the GSF Programme Director in preparing annual department budgets.
Contribute to the coordination of WSSCC audit activities, prepare Terms of Reference for the Audit of the WSSCC programme, provide comments to draft audit reports and implement the audit recommendations.
Ensure audit reports from EAs are submitted on time, review the audit recommendations and advise on course actions and follow-up.
Propose, monitor and support strengthening of financial policies implemented by the Senior Programme Officers and country portfolio teams, including fund disbursements, procurement, budgets, work plans and financial management aspects.
Coordinate with Senior Programme Officers on fiduciary and financial management aspects of implementing entities for the GSF activities at country level and programme areas.
Conduct structured analyses of the costs associated with various country programme operations, assessing the unit costs of achieving results, and making comparisons among countries in the portfolio.
Participate in country visits, providing financial inputs, guidance, and other support (written and verbal) to the Senior Programme Officers and in-country actors.
Contribute to the development and evolution of GSF strategy for improved sanitation and hygiene on a global level.
Participate actively in GSF advisory committee meetings and report on the achievements of the programme and its responsibility.
Contribute to the development of WSSCC Work Plans and Budgets, Operational Plans, and Medium Term Strategic Plans.
Eligibility Criteria
Applicants must have-
Advanced university degree (Master's degree or equivalent) in finance, business or public administration.
Finance or accounting certification such as a Chartered Accountant, Certified Public Accountant, Chartered Financial Analyst.
7 years of progressively responsible experience in financial or finance-related areas with an international professional financial firm, multinational private company, multi-lateral development institution or international non-governmental organization.
3 years of field experience in Asia or Africa is a distinct advantage.
Demonstrated experience designing or improving financial reporting systems.
Proven experience in conducting financial analysis and/or financial due diligence in support of financial recommendations.
Experience of working as part of a team with a heavy workload.
Experience and/or understanding of flow of funds and associated risks in developing countries would be an advantage.
Knowledge of English is required.
Working knowledge of French is an advantage.
How to Apply
Applicants must submit their applications through online process.
For more information, please visit UNOPS.