Deadline: 5 July 2016
The World Bank Group (WBG) is currently seeking applications from the eligible applicants for the post of Senior Trade Specialist in Geneva, Switzerland.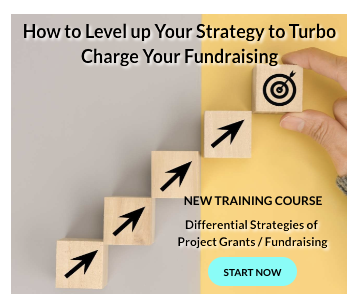 WBG has set two ambitious goals to push extreme poverty to no more 3 percent by 2030 and to promote shared prosperity and greater equity in the developing world.
Key Jobs Responsibilities
The Senior Trade Specialist will perform the following functions-
Lead engagement on trade and competitiveness issues in the WTO and other Geneva-based trade-related institutions (notably ITC, UNCTAD), with the Geneva country delegations and with other relevant organizations in Europe including the OECD (Paris).
Represent the WBG Trade & Competitiveness Practice at relevant meetings of trade-related partners, including governments, other international organizations, donors, NGOs, think tanks, and others.
Lead WBG engagement in the WTO-OECD Aid for Trade Initiative, participating in meetings, contributing analysis, and helping shape the agenda of the Initiative.
Working closely with T&C trade and agribusiness staff in HQ and country offices, lead day-to-day engagement in the WBG at the Standards and Trade Development Facility, working closely with others in the T&C GP and Agriculture and Rural Development GP involved in the STDF.
Produce and/or provide input to high-quality analytical products on trade, including for publication, that contribute to these partnerships and support the wider T&C knowledge agenda.
Monitor developments in the WTO negotiations and WTO committee meetings, participating in meetings as relevant, ensuring a good flow of information to country delegations in Geneva on knowledge and operational work by the WBG, and to WBG colleagues on relevant developments.
Provide high quality briefing to senior management and WBG colleagues on the latest developments in global trade and related development issues and their implications for the WBG work on trade.
Contribute to the wider analytical and operational agenda of the T&C GP, working primarily with other colleagues in the T&C Trade and Competition Unit.
Eligibility Criteria
Applicants must have-
Advanced degree (Masters or equivalent) in a relevant area including international business, economics and/or international relations.
Minimum 12 years of professional experience, ideally including experience in trade and in international development, including practical experience on development and reform projects.
Combination of relevant experience within and outside the WBG would be an asset.
Existing professional networks outside the WBG in multilateral trade policy and development would be an asset.
Strong experience analyzing trade policy and integration and how it affects trade and competitiveness at the country level.
Fluency in English is essential.
French is desired.
How to Apply
Applicants must submit their applications through online process.
For more information, please visit WBG.