Deadline: 29 January 2022
World Health Organization (WHO) is currently seeking applications from the eligible applicants for the post of Technical Officer in Geneva, Switzerland. The duration of this post is 11 months.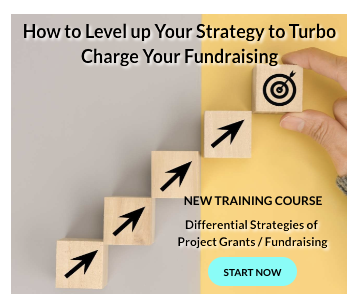 The primary role of WHO is to direct and coordinate international health within the United Nations system.
Key Job Responsibilities
The Technical Officer will perform the following functions:
Support and coordinate the work related to mRNA technology transfer and COVAX in order to ensure effective participation of the Chief Scientist in key events and engagements with critical technical units within WHO and with external partners, including those at the highest level.
Systematically research and monitor technical developments, analyze available information/research and provide technical reports on all matters related to COVAX, technology transfer and other prioritized health topics in a relevant and timely manner.
Coordinate with the Chief Scientist and technical lead on technology transfer the substantive technical preparation of briefings and consultations attended by the Chief Scientist, including the drafting of keynote speeches, preparation of presentations and production of technical and background materials.
Identify new and expand existing partnerships in relation to the above-mentioned initiatives (to COVAX and MRNA technology transfer).
Identifying WHO as a convening global body and lead in health programme delivery and connecting global institutions with regional and country partners and colleagues.
Liaise with technical counterparts of other WHO Divisions in providing technical expertise and relevant background materials and actively engage with in-house initiatives that are relevant to COVAX and technology transfer (e.g. BioHub, data sharing, genomics, etc..)
Support the coordination of global experts technical consultations that are led by the Chief Scientist Office.
Eligibility Criteria
Applicants must have:
Advanced Degree in medicine, medical science (pharmacy, microbiology, biochemistry, etc) or other human health sciences discipline.
A PhD degree in medical science (pharmacy, microbiology, biochemistry, etc).
At least 7 year's national/international progressive experience in Public Health, analysing health data and reporting for senior-level decision-making, and/or on global development with a health focus. coordinating, strategizing, and researching most complex health topics and strategies and developing reports, speeches, briefings, presentations and communications for prominent level audiences.
Experience working in an international context with a country-level focused approach.
Experience in working on public health biologicals (e.g. therapeutics or vaccines).
Strong scientific skills and expertise in providing senior-level advice and guidance to senior-level decision-makers.
Outstanding managerial, technical, programmatic and knowledge management skills.
Expert knowledge of English.
Intermediate knowledge of Other UN languages.
How to Apply
Applicants must submit their applications through online process.
For more information, visit WHO.