Deadline: 28 June 2016
United Nations Children's Emergency Fund (UNICEF) is currently seeking applications from the eligible applicants for the post of Monitoring & Evaluation Specialist in Damascus, Syria.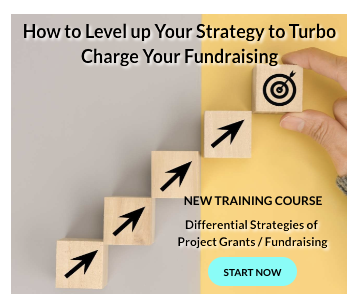 The Monitoring & Evaluation Specialist will ensure that the UNICEF Country Office has useful, valid and reliable information on the situation of children's and women's rights.
UNICEF works for a world in which every child has a fair chance in life.
Key Jobs Responsibilities
The Monitoring & Evaluation Specialist will perform the following functions-
Make professional contributions to and provide technical assistance for the planning and establishing the major research, monitoring and evaluation objectives, priorities and activities in UNICEF's multi-year and annual IMEPs, in consultation with child-rights and implementing partners.
Support the development of UNDAF M&E Plans from a sound results-based programming process.
Identify the M&E objectives, priorities and activities required for effective CO and partner Emergency Preparedness and Response Plans.
In coordination with other stakeholders, support the collection of data on Sustainable Development Goal (SDG) and other key social development indicators (through MICS or other surveys) to improve national planning.
Support partners in the establishment and management of national statistical databases (e.g., DevInfo), ensuring that key indicators are readily accessible by key stakeholders.
Provide technical support to ensure that a set of programme performance indicators is identified and adjusted as necessary, with inputs of all concerned partners in the context of the multi-year and annual IMEPs, the Annual Management Plan and Annual Work Plans (as outlined in the Programme Policy and Procedures Manual).
Promote the awareness and understanding of the shared responsibility of the M&E function among all staff members through communication, training, learning and development activities organization-wide.
Collaborate with Regional M&E Advisers and HQ Evaluation Office for overall coordination of priority research, monitoring and evaluation activities, especially those of regional scope requiring the coordinated effort of multiple countries.
Undertake lessons-learned reviews on successful and unsuccessful M&E practices and experience at the national level and ensure they are shared as appropriate.
Eligibility Criteria
Applicants must have-
Advanced university degree in social sciences, statistics, development planning or other related field.
Bachelor's degree with a minimum 5 years of relevant work experience.
5 years of relevant professional work experience in programme development and implementation including monitoring & evaluation and information management as follows.
One instance of exposure to emergency programming.
Active involvement in a humanitarian crisis response programme preferred.
Fluency in English and Arabic.
How to Apply
Applicants must submit their applications through online process.
For more information, please visit UNICEF.