Deadline: 17 July 2016
Cesvi is currently seeking applications from the eligible applicants for the post of Head of Mission in Dushanbe, Tajikistan. The duration of this post is 6 months.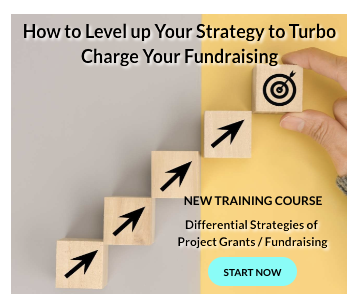 Cesvi mission is to help the underprivileged in developing countries, or those in difficulty due to war, natural calamities and environmental disasters, does not help only those who suffer, but contributes also to the well-being of all of us on the planet, our "common home" that needs to be looked after for the sake of future generations.
Key Jobs Responsibilities
The Head of Mission will perform the following functions-
Produce planning documents, including related financial provisions under the supervision of the Desk Officer at Headquarters level.
Responsible to develop and implement the strategic vision and direction of Cesvi in Tajikistan in most efficient and effective way and to secure the necessary resources to ensure its realization.
Undertake monitoring mission to project activities in the field and ensure that Cesvi principles and policies are respected.
Ensure operational excellence to achieve optimal efficiency and cost effectiveness in all functions and operations of the country office, whether quality/technical assistance, finance, material resource management, administration, information technology, audit, etc.
Work in close in collaboration with the Administration Unit and Local Project Managers in budgeting, forecast and control of financial flows.
Coordinate and actively participate in project proposal definition and preparation.
Responsible for the overall project management and implementation, including budget compliance.
Supervise activities related to project management, including administration, accounting, procurement (in accordance with Cesvi rules and regulations), staffing and reporting.
Supervise project activities, guaranteeing a constant coordination with partners (local and international).
Guarantee clear documentation of project activities, through reports and other visibility tools, as required and agreed upon with Cesvi headquarters and the donor.
Eligibility Criteria
Applicants must have-
University degree.
University degree in geology, forestry, natural sciences, environment protection and rural development is a plus.
Minimum 6 years of proven management experience in leading the development of and ensuring successful delivery of programme strategy within a development and/or humanitarian context.
Strong experience in Environment, Rural Development, Climate Change Adaptation, WASH.
Experience/knowledge of main Donors (UE, UN, Multi Donor Trust Funds, KfW, GIZ, DFID).
Proven experience in project writing (from assessment to final presentation).
Experience with NGO procedures, approaches and operations.
Proven experience in personnel management and in capacity building of National/International staff.
Strong computer skills including Microsoft Word, Excel.
Strong computer skills in AutoCAD.
Fluency in English (written and spoken).
How to Apply
Applicants must submit their applications through online process.
For more information, please visit Cesvi.