Deadline: 31 May 2016
Aga Khan Development Network (AKDN) is currently seeking applications from the eligible applicants for the post of Chief Operating Officer in Tanzania.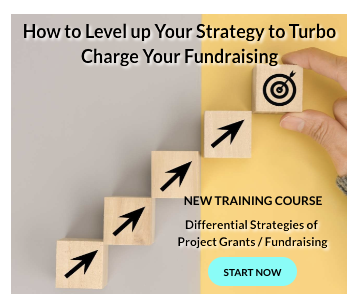 The Chief Operating Officer will provide primary health care and curative medical care in Afghanistan, India, Kenya, Pakistan, and Tanzania.
AKDN's mission is to improve the welfare and prospects of people in the developing world, particularly in Asia and Africa, without regard to faith, origin or gender.
Key Jobs Responsibilities
The Chief Operating Officer will perform the following functions-
Reports to the Chief Executive Officer (CEO) and as a member of the CEO's senior leadership team is responsible for integrating the overall strategic plan of the Aga Khan Hospital with the operations.
Assumes overall responsibility for managing and leading the operations of The Aga Khan Hospital and its outreach health facilities (currently 13 facilities) across Tanzania and exercise management responsibility ensuring efficient services that are designed to meet the needs of patients, physicians, the public and staff.
In consultation with the operations team presents and agrees with Senior Management operational targets as these relates to patient satisfaction, clinical outcomes, programs and activities. Responsible for ensuring that agreed targets are achieved.
Ensure compliance with stated policies and procedures and implements processes that focus on enhancing quality of care, patient safety and patient satisfaction for consistent, ethical, and professional delivery of health care services.
Works closely with the Associate Dean for Medical Education (Aga Khan University) to provide an enabling environment for the post graduate medical education programs being delivered at The Aga Khan Hospital and its facilities. Supports a learning organization culture.
Maintain positive collaborations with key stakeholders that include Government, healthcare communities, NGOs, media, donors and funding partners.
Be a key member of the team that is overseeing the significant expansion of The Aga Khan Hospital and its health facilities across Tanzania.
Eligibility Criteria
Applicants must have-
Master's degree in Health Administration from a recognized institution.
A degree in a recognized clinical speciality will be an added advantage.
10 years of executive-level experience in Health Care Administration in a Hospital or International Health Organization environment.
Extensive knowledge of cutting edge patient care and management principles including patient safety and satisfaction focusing on patient centered care processes and standards.
A good understanding of Joint Commission International's Accreditation on Patient Safety Standards is a key requirement.
Excellent understanding of Financial, human resource and facility management as it relates to delivery of health care services.
How to Apply
Applicants must submit their applications through online process.
For more information, please visit AKDN.