Deadline: 17 June 2016
United Nations Development Programme (UNDP) is currently seeking applications from the eligible applicants for the post of Monitoring & Evaluation Specialist in Dar es Salaam, Tanzania. The duration of this post is 1 year.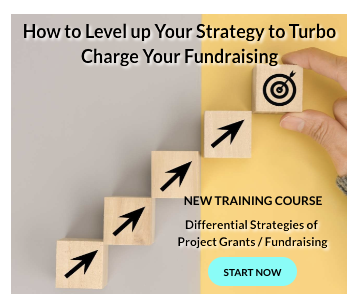 The Monitoring & Evaluation Specialist will provide M&E expertise in the development and implementation of the M&E Plan for the project, build capacities of staff and local partners and ensure that data quality standards are monitored, met and reported on a timely manner.
UNDP works in nearly 170 countries and territories, helping to achieve the eradication of poverty, and the reduction of inequalities and exclusion.
Key Jobs Responsibilities
The Monitoring & Evaluation Specialist will perform the following functions-
Lead development of and oversee the review of project level Monitoring &Evaluation (M&E) plan and associated work plans for each component/activity (as reflected in the project results framework).
Support technical work such as reviewing M&E methods, carrying out training needs, designing M&E and Impact Assessment tools and advising on M&E technical assistance requirement.
Ensure quality control of M&E outputs (e.g. surveys, or studies), including by contributing substantively to the design and field testing of the monitoring methodology.
Participate in and contribute to the formulation of monitoring and evaluation frameworks for the GEF project, monitoring tools and processes including mainstreaming gender in all frameworks and tools.
Update as necessary Monitoring and Evaluation plans, consistent with the UNDP/GEF M&E framework, in consultation with the MOWI and the National Project Coordinator.
Strengthen system and tools including training materials to train the MOWI team and other implementing partner's personnel collaborating with the project and other on-site support.
Contribute to project reporting progress on a quarterly basis and ensure problem solving through promptly instituting remedial actions.
Review the quality of existing data sources, the methods of collecting them and the degree to which they will provide good baseline data for mid-term and end of project evaluations.
Identify and formulate lessons learned and document best practices from various studies to be integrated into project reports.
Eligibility Criteria
Applicants must have-
Master's Degree or equivalent in Socio-economic or Social Sciences with M&E related experience in the field of environment and natural resources management.
Additional qualifications in Agricultural Economics or Agri-business Management, Rural Development, Business Management, or related studies are desirable.
5 years of experience in M&E related experience in the field of environment and natural resources with Masters Degree.
7 years of post-graduate professional experience in M&E related experience in the field of environment and natural resources management or related sciences preferably in Tanzania including the following.
Substantive knowledge of UNDP/GEF programming tools for planning, monitoring including general knowledge of the UNDP Practice Areas, particularly Environment & climate change would be an advantage.
Understanding of UNDP/GEF reporting procedures an added advantage.
Fluency in English, required and Swahili is desirable.
How to Apply
Applicants must submit their applications through online process.
For more information, please visit UNDP.