Deadline: 2 June 2016
United Nations Development Programme (UNDP) is currently seeking applications from the eligible applicants for the post of Monitoring and Evaluation Specialist in Dar es Salaam, Tanzania. The duration of this post is 1 year.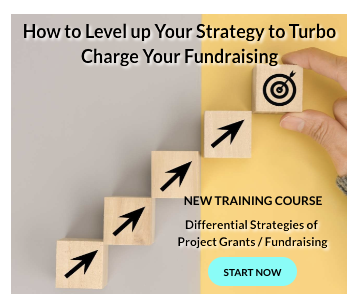 The Monitoring and Evaluation Specialist will contribute to the effective implementation of the CPE Evaluation plan and participates in the conduct of thematic and crosscutting evaluations.
UNDP works in nearly 170 countries and territories, helping to achieve the eradication of poverty, and the reduction of inequalities and exclusion.
Key Jobs Responsibilities
The Monitoring and Evaluation Specialist will perform the following functions-
Preparation of CO Evaluation Plan.
Quality assurance and drafting of Terms of Reference (TOR) for specific project/thematic/sectoral evaluation missions and/or desk evaluations/reviews, participation in consultant and evaluation team selection, technical feedback on evaluations and budget oversight.
Guidance on UNDP evaluation policies, procedures and practices to programme managers, UNDP CO staff concerned with evaluation, consultants and/or members of the evaluation team.
Provision of the technical advice at the design stage of programmes/projects setting up a framework with defined indicators at the design stage to facilitate the evaluation at the later stages.
Ensure the country programme aligns to the thematic, design and operational parameters of the Strategic Plan.
Provide technical advice for the revision of performance indicators when required.
Contribute to the development of project Annual Work Plans, ensuring alignment with project strategy, annual targets and inclusion of M&E activities in the work plan.
Prepare a detailed M&E budget for the CO M&E framework.
Oversee and execute M&E activities with particular focus on generating reliable data and evidence on project performance, results and impact.
Organize and provide training in M&E for project and implementing partner staff, primary stakeholders with view to developing local M&E capacity.
Coordination and quality assurance in the biannual UNDAP review process.
Eligibility Criteria
Applicants must have-
Master's Degree in M&E, Business or Public Administration, Development Statistics, Project Management, International Relations, Economics, Political Sciences or related field.
5 years of relevant experience at the national and international level in international development issues.
Experience in monitoring and evaluation, management of development projects and gender related policy matters.
Experience and ability to deal with data and analyze research findings.
Experience in the usage of computers and office software packages, experience in handling of web based management systems.
Fluency in English.
Swahili is desirable.
How to Apply
Applicants must submit their applications through online process.
For more information, please visit UNDP.