Deadline: 1 June 2016
United Nations Development Programme (UNDP) is currently seeking applications from the eligible applicants for the post of Operations Manager in Dar es Salaam, Tanzania. The duration of this post is 1 year.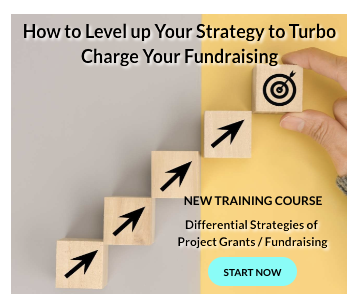 The Operations Manager will act as an advisor to Senior Management on all aspects of Country Office Management and Operations.
UNDP works in nearly 170 countries and territories, helping to achieve the eradication of poverty, and the reduction of inequalities and exclusion.
Key Jobs Responsibilities
The Operations Manager will perform the following functions-
Ensure quality control and full compliance of operations management with UN/UNDP operations rules, regulations, policies and procedures, implementation of corporate operational strategies.
Contributing to the CO Integrated Work Plan (IWP), establishment of management targets for the CO Balanced Scorecard (BSC) and regularly monitoring achievement of results.
Establishment of collaborate arrangements with partners and appropriate operational partnership arrangements.
CO operational business processes mapping and establishment of internal Standard Operating Procedures (SOPs) in Administrative, Procurement, Logistical and ICT services as and when needed.
Elaboration and implementation of the control mechanism for administrative services, proper assets management, proper inventory control, fleet management and other administrative services.
Establishment and maintenance of the proper travel management processes for CO, UNDP projects and UN Agencies.
Certification of administrative reports ensuring accuracy and conformance with administrative rules and regulations, including DSA, Place-to-place and other surveys.
Identification of opportunities and ways of converting business processes into web-based systems to address the issues of efficiency and full accountability.
Proper planning and tracking of common services budget and of Agencies contributions to the common services account.
Eligibility Criteria
Applicants must have-
Master's Degree in a relevant field, preferably in Business Administration, Public Administration, finance or Economics.
Minimum 5 years of relevant experience at the national or international level in operational management, including 3 years of senior-level management responsibilities of similar size and complexity providing management advisory services and/or managing staff and operational systems and establishing inter-relationships among international organization and national governments.
Experience of accrual accounting, IPSAS or IFRS is highly desirable.
Experience in the usage of computers and office software packages, experience in handling of web based management systems and ERP systems, preferably PeopleSoft.
Fluency English is required.
Swahili is desirable.
How to Apply
Applicants must submit their applications through online process.
For more information, please visit UNDP.