Deadline: 19 June 2016
UN Women is currently seeking applications from the eligible applicants for the post of Country Programme Coordinator in Bangkok, Thailand. The duration of this post is 1 year.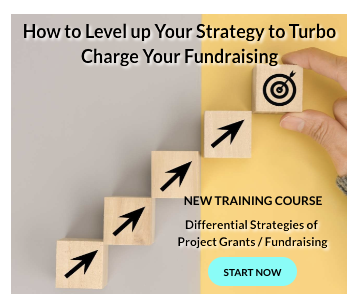 The Country Programme Coordinator will assist the Asia and Pacific Regional Office (RO) in taking responsibility for planning, implementing, and managing UN Women interventions in Thailand, with additional coordination support to Lao People's Democratic Republic (PDR) programme presence.
UN Women is the UN organization dedicated to gender equality and the empowerment of women.
Key Jobs Responsibilities
The Country Programme Coordinator will perform the following functions-
Develop, implement, and monitor the country programme annual work plan and individual programme work plans, including budget and results framework.
Manage delivery of the day-to-day programme activities to ensure prompt and adequate delivery of results.
Ensure effective use of resources and compliance with UN Women rules, policies, and procedures as well as donor/fund requirements.
Prepare for programme audits and implement its recommendations.
Build relationships with national partners to support implementation and expansion of the country programme.
Manage capacity building opportunities and initiatives of key institutions and mechanisms.
Provide timely inputs and suggestions on programmatic areas.
Provide partners with technical assistance, training, and capacity development initiatives as needed.
Establish an effective monitoring system for the delivery of programme results.
Prepare quarterly and annual progress reports and donor reports and organize progress reviews as necessary.
Write financial reports in accordance with UN Women procedures and submit the reports to the Regional Office and donors.
Supervise and coach programme staff and manage performance.
Provide guidance to the UNCT in supporting enhanced response to national partners in advancing gender equality and women's empowerment.
Develop knowledge management strategies and methodologies.
Identify and synthesize of best practices and lessons learned to dissemination information.
Eligibility Criteria
Applicants must have-
Master's degree in international relations, development studies, public policy, gender or other social science field.
5 years of progressively responsible experience at the national and/or international level in design, planning, implementation, monitoring and evaluation of development projects and establishing inter-relationships among international organization and national governments.
Experience in the field of gender and human rights of women is significant advantage.
Prior experience in the UN System will be an asset, particularly in South-East Asia.
Experience in working independently with minimal supervision.
Fluency in written and spoken English is required.
Working knowledge of another official UN language is an asset.
How to Apply
Applicants must submit their applications through online process.
For more information, please visit UN Women.