Deadline: 11 November 2022
The International Labour Organization (ILO) is currently seeking applications from the eligible applicants for the post of Head of Better Work in Asia in Bangkok, Thailand. The duration of this post is 1 year.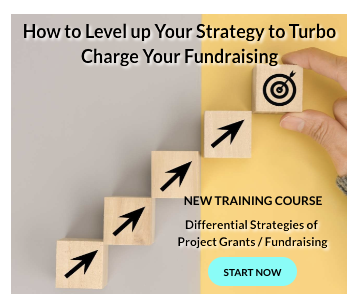 The mission of the ILO is to promote rights at work, encourage decent employment opportunities, enhance social protection and strengthen dialogue on work-related issues.
Key Job Responsibilities
The Head of Better Work in Asia will perform the following functions:
Coordinate and provide technical leadership to the Country Managers of a number of Better Work Programmes.
Ensure the design and implementation of robust work plans and the evaluation of the efficiency and effectiveness of the Country Programme activities.
In liaison with the rest of the Better Work Management Team, approve annual Country Programme budgets based on the availability of funds and the prioritization of activities.
Support Country Programme Managers to ensure effective budget management as well as in their efforts to mobilise resources at the national level.
Lead the Better Work Factory Operations Team to ensure assessment, training, and advisory advice and guidance provided is of excellent quality and is fully integrated across country programmes.
Ensure that guidance is developed and delivered in close collaboration with those field colleagues who have relevant expertise.
Ensure country operations are supported to implement a consistent quality assurance framework.
Represent the Better Work Programme in the ROAP and work closely with the Regional Director and the Directors of the Decent Work Team (DWT) and ILO Country Offices to ensure programme implementation is integrated into the ROAP strategy and that Better Work CTAs remain accountable to ILO Country Directors. Participate as a member of the ROAP Senior Management Team.
In coordination with other Better Work Global staff, ensure the factory operations team support the development of Better Work activities in new Better Work Country Programmes and, potentially, new sectors as required.
Eligibility Criteria
Applicants must have:
Advanced University Degree with demonstrated experience in international development, social sciences, adult education or other relevant field Or first-level University Degree (Bachelor's or equivalent) in a relevant field with 12 year's relevant experience.
At least 10 year's professional experience, including at the international level, in the management and implementation of technical assistance programmes in areas relevant to this role such as training and capacity building programmes in developing countries, social dialogue, corporate social responsibility, labour standards compliance etc.
Experience of working with businesses and with the garment sector is highly desirable.
Excellent command of English, a good knowledge of French or Spanish is desirable.
Excellent command of English and Bahasa Indonesia.
How to Apply
Applicants must submit applications through online process.
For more information, visit ILO.