Deadline: 28 June 2016
United Nations Development Programme (UNDP) is currently seeking applications from the eligible applicants for the post of Procurement Associate in Bangkok, Thailand. The duration of this post is 1 year.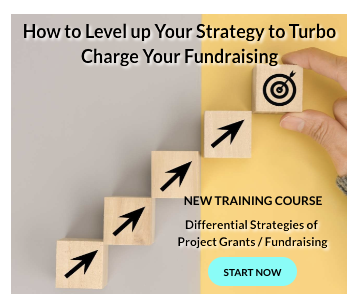 The Procurement Associate will ensure execution of transparent and efficient procurement services in the BRH, consistent with UNDP rules and regulations.
UNDP works in nearly 170 countries and territories, helping to achieve the eradication of poverty, and the reduction of inequalities and exclusion.
Key Jobs Responsibilities
The Procurement Associate will perform the following functions-
Full compliance of procurement activities with UN/UNDP rules, regulations, policies and strategies.
Implementation of the effective internal control.
BRH Procurement business processes mapping and elaboration of the content of internal Standard Operating Procedures (SOPs) in Procurement and Logistics in consultation with the direct supervisor and office management.
Preparation of procurement plans for the office and projects and their implementation monitoring.
Organization of procurement processes including preparation and conduct of RFQs, ITBs or RFPs, receipt of quotations, bids or proposals, their evaluation, negotiation of certain conditions of contracts in full compliance with UNDP rules and regulations.
Preparation of Purchase orders and contracts in and outside Atlas, preparation of Recurring Purchase orders for contracting of services, vendors' creation in Atlas.
Preparation of submissions to the Contract, Asset and Procurement Committee (CAP) and Advisory Committee on Procurement (ACP).
Implementation of the internal control system which ensures that Purchase orders are duly prepared and dispatched.
Timely corrective actions on POs with budget check errors and other problems.
Development and update of the rosters of suppliers, implementation of supplier selection and evaluation.
Organization of trainings for the operations/ projects staff on Procurement.
Synthesis of lessons learnt and best practices in Procurement.
Sound contributions to knowledge networks and communities of practice.
Eligibility Criteria
Applicants must have-
Secondary Education with specialized training in procurement.
University Degree in Business or Public Administration would be desirable, but it is not a requirement.
Procurement certification such as CIPS, CPM or APICS/CSCP would be a key advantage.
Successful candidate must complete UNDP/CIPS Level 2 within 3 months of joining UNDP, unless s/he has procurement certification.
6 years of experience in procurement and/or supply chain functions is required at the national or international level.
Experience in the usage of computers and office software packages (MS Word, Excel, etc.) and knowledge of automated procurement systems, experience in handling of web based management systems.
Fluency in English and Thai.
How to Apply
Applicants must submit their applications through online process.
For more information, please visit UNDP.