Deadline: 5 March 2019
Asian Development Bank (ADB) is currently seeking applications from eligible applicants for the post of Principal Transport Specialist in Manila, Philippines. The duration of this post is 3 years.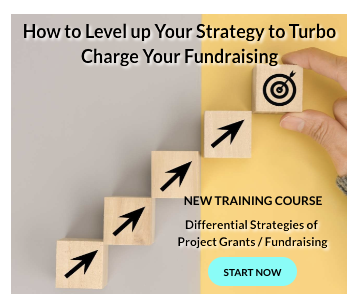 The FPrincipal Transport Specialist will oversee, formulate and articulate sector policy and strategies for the transport and ICT sectors; engage Pacific developing member country (PDMC) governments in policy dialogue; and interact closely with development partners.
The ADB aims for an Asia and Pacific free from poverty.
Key Jobs Responsibilities
The Principal Transport Specialist will perform the following functions-
Lead the development policy and strategies and sectoral road maps for the transport sector in Pacific DMCs, in consultation with relevant government agencies and Resident Missions (RMs) in the region.
Oversee the review of sector policies, legal and regulatory frameworks and assess progress towards achieving sustainable economic development and poverty reduction in DMCs.
Oversee policy dialogue to assist governments to undertake reform in the transport sectors, ensure efficient use of resources and encourage participation of the private sector.
Oversee, guide and support other project specialists in their work with governments to identify investment opportunities.
Lead the development of regional strategies and programs as well as initiating regional projects in transport and related sectors, in consultation with national and regional organizations and international financial agencies, including the intra-regional exchange of experiences, best practices and lessons.
Ensure coordination between Headquarters and RMs for consistency of approach, exchange of experiences, and continuous improvement of practices and integration of the various sector policy commitments to the management of projects.
Oversee and ensure quality and compliance of lending and non-lending products and operations in the transport and other infrastructure related sectors.
Provide guidance, advice and comment on sector issues in the initiation and development of projects and technical assistance.
Oversee and supervise projects and technical assistance.
Facilitate effective liaison and coordination with development agencies.
Ensure key technical, economic, financial, gender, and other cross-cutting issues are incorporated into projects and technical assistance.
Contribute knowledge and expertise to other divisions and departments concerning the transport and other infrastructure sectors.
Create and lead multidisciplinary teams and ensure the overall quality of its work.
Supervise the performance of teams and individuals providing clear direction and regular monitoring and feedback on performance.
Provide coaching and mentoring to team and individuals in project design, preparation and implementation operations.
Eligibility Criteria
Applicants must have-
Master's degree, or equivalent, in business administration, public policy, economics, or related field.
Minimum 12 years of relevant professional experience in private sector or public sector, processing of transport projects, and in project administration.
Excellent written and verbal communication skills in English is required.
International experience working in several countries.
How to Apply
Applicants must submit their applications through online process.
For more information, please visit ADB.