Deadline: 25 October 2019
The International Finance Corporation (IFC) is currently seeking applications from the eligible applicants for the post of Senior Industry Specialist (Tourism) in Washington, DC, United States. The duration of this post is 3 years.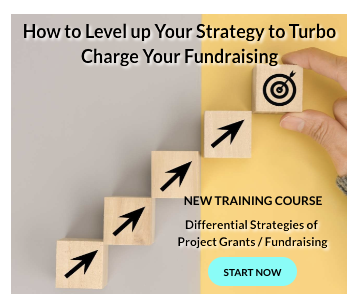 IFC's mission is to end extreme poverty by 2030 and boost shared prosperity in every developing country.
Key Job Responsibilities
The Senior Industry Specialist (Tourism) will perform the following functions-
Participate in business origination activities, build client networks and maintain client relationships.
Appraise and assess the technical and commercial feasibility of potential projects and companies that are seeking an investment from IFC (including analysis of key areas such as business model, market, management, operations, and agreements with operators where applicable) and provide advice for project improvement.
Participate in portfolio management of existing projects while providing value-addition to our clients by providing expert advice to clients on key aspects of their operations and performance.
Support the investment officers in developing comprehensive financial projections for all investment cases;Support the development and implementation of IFC's Tourism sector strategy both globally and regionally.
Contribute to the development and internal and external dissemination of information, knowledge and benchmarking relevant to the tourism sector.
Engage and work with colleagues from across the World Bank Group.
Provide input on various tourism technical assistance initiatives with IFC and the broader World Bank Group.
Extract lessons learned from IFC investment projects and develop best practices to apply on future projects.
Keep updated on and share as relevant with the team sectoral and industry news, trends and related developments.
Hire and supervise consultants where needed to support IFC's work in tourism sector.
Eligibility Criteria
Applicants must have:
University degree preferably complemented with a graduate level education in a relevant area.
15+ years of deep practical based experience in the hotel industry, preferable on the hotel development and operational side or in a technical and/or consulting position.
Preference will be given to candidates with solid experience in hotel development with a major hotel chain/company or hotel investor and significant operational experience.
Experience in and knowledge of emerging trends in the sector and new business models such as online aggregators, shared economy or other online models, with an understanding of digital marketing, customer acquisition will be a plus.
Ability to work across different geographies, cultures and organizations and on multiple projects simultaneously is required.
Significant international exposure, including experience of working in developing countries, will be a key advantage.
Extremely flexible to meet the demanding global travel requirements of the job.
Excellent communication skills in English.
Knowledge of another major business language is an advantage.
Strong sense of curiosity and the ability to work both in teams and independently would be strong attributes.
Position requires sound business judgment to identify the strengths and weaknesses of tourism projects and to provide precise evaluation of technical, commercial, and managerial issues.
Ability to clearly communicate verbally and in detailed written reports (for example when assessing and appraising potential investment projects).
How to Apply
Applicants must submit their applications through online process.
For more information, please visit IFC.