Deadline: 15 April 2016
Islamic Development Bank (IDB) is currently seeking applications from the eligible applicants for the post of Senior Transport Specialist in Jeddah, Saudi Arabia.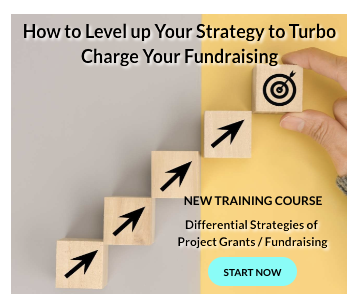 The Senior Transport Specialist will be responsible to independently carry out the identification, appraisal, supervision and administration of IDB financed projects under the Transport Division.
The Mission of IDB is to promote comprehensive human development, with a focus on the priority areas of alleviating poverty, improving health, promoting education, improving governance and prospering the people.
Key Jobs Responsibilities
The Senior Transport Specialist will perform the following functions-
Comply with IDB's policies and guidelines in the design and implementation of Transport sector projects, including environmental and safeguard issues.
Contribute to the implementation of the IDB Transport sector strategies in member countries.
Contribute to the establishment and achievement of the Division/Department annual key performance Indicators (KPIs).
Lead the identification of opportunities for IDB projects in the Transport sector in member countries.
Undertake detailed project review, appraisal, implementation and supervision.
Carry out on a regular basis the development, processing and administration of complex loan and technical assistance projects in the Transport sector.
Provide substantial advice to executing agencies on project preparation and implementation.
Provide sector insights in country dialogues inside and outside the Division /Department.
Lead sector studies required for the development and implementation of sector policy.
Prepare cost-benefit and socio-economic analysis of the Bank's projects in the Transport sector including preparation of financial/ economic analysis of projects.
Lead project appraisal and supervision missions to monitor field activities and to assess the achievement of sector objectives.
Lead project identification activities of the Bank and assess the projects' suitability for the fulfillment of sector objectives of the Bank.
Eligibility Criteria
Applicants must have-
A Master degree in engineering, economics, or related fields.
Minimum 9 year of professional experience in Transport planning, studies and project implementation with a major organization.
Fully abreast of changes taking place in the Transport sector and their implication for the Bank's operations.
Familiarity with and experience or sufficient exposure to renewable Transport technologies as applicable to the power sector.
Experience of providing socio-economic analysis related to Transport projects, particularly in developing countries.
Ability of coaching and mentoring other staff and establishing a team working environment.
International work experience in multi-cultural organization is an advantage.
How to Apply
Applicants must submit their applications through online process.
For more information, please visit IDB.