Deadline: 6 March 2019
Asian Development Bank (ADB) is currently seeking applications from eligible applicants for the post of Transport Specialist in Tbilisi, Georgia. The duration of this post is 3 years.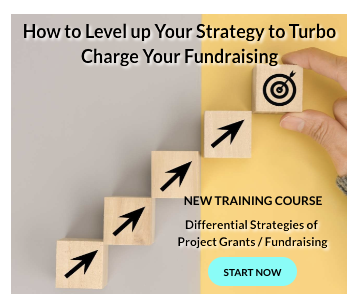 The purpose of the Transport Specialist is to identify, develop, implement and administer loans, grants and TA projects, and non-lending products and services (NLPS) to contribute to ADB's goal of reducing poverty; and contribute to the development of transport sector policy in developing member countries (DMCs) and evaluate project impact on poverty reduction.
The ADB aims for an Asia and Pacific free from poverty.
Key Jobs Responsibilities
The Transport Specialist will perform the following functions-
Monitor project implementation through frequent interfaces with executing agencies, contractors, supervision engineers, and RM colleagues of GRM, Armenia Resident Mission (ARRM), and Azerbaijan Resident Mission (AZRM) with the guidance of HQs project team leaders,
Work with RM transport team, particularly for delegated projects; guiding, and coordinating with, them on procurement and contract management-related issues in consultation with HQs; and regularly updating Country Director/and Head of Project Administration Unit in GRM, ARRM, and AZRM on the progress of implementation
Provide information and analyses towards the development of strategies for the transport sector in DMCs in consultation with relevant government agencies, other stakeholders, Resident Missions (RMs) and HQ-based sector teams.
Participate in country programming activities for the transport sector and ensure that operational strategies and programs for the sector are adequately reflected in the resulting country programming documents.
Participate in ADB's subregional activities regarding transport network development, establishment of road funding arrangements, traffic safety improvement, and cross-border agreement.
Collaborate with other development partners in the transport sector for consistency and harmonization of approach, exchange of experience, partnership and cofinancing where appropriate.
Manage and administer loan, grant and TA projects in the transport sector.
Identify opportunities for ADB support in the transport sector in the region and integrate ADB's policies and guidelines in the design and implementation of transport sector projects.
Engage in dialogue with the client on how to continuously improve the transport portfolio monitoring system by enhancing the effective use of monitoring tools that will enable early detection and resolution of potential portfolio problems.
Undertake analysis of the transport sector and policies with a view of ensuring comparability to best practices and responsiveness to development needs of DMCs
Evaluate cost and benefits of projects as well as draw lessons for future projects.
Evaluate the impacts of projects to ensure compliance with ADB policies, guidelines, practices on project development and administration.
Participate in and contribute to internal and external training and conferences on the transport sector and other activities for advocacy, dissemination and knowledge building.
Supervise the performance of reporting staff, providing clear direction and regular monitoring and feedback on performance.
Eligibility Criteria
Applicants must have-
Master's degree in transport/civil engineering, transport economics, contractual law, business administration or other related fields with Bachelor's degree in transport/civil engineering.
Alternatively, Bachelor's degree in related fields combined with (i) Master's degree in transport/civil engineering or (ii) additional relevant professional experience in procurement of large-size civil works contracts or their contract management can be considered.
At least 8 years of relevant professional experience in the transport sector particularly in contract management, including international experience working in several countries for contract management of large-sized civil works contracts.
Knowledge of FIDIC and experiences in management of contractual and legal dispute arising from large-sized FIDIC-based civil works contracts are essential.
Procurement Accreditation Skills Scheme (PASS) accreditation preferred (non-accredited applicants may be considered though will be required to complete accreditation within one year of appointment).
Excellent written and verbal communication skills in English is required.
How to Apply
Applicants must submit their applications through online process.
For more information, please visit ADB.