Deadline: 17 May 2019
The World Bank Group (WBG) is currently seeking applications from the eligible applicants for the post of Transport Specialist in Bamako, Mali. The duration of this post 2 years.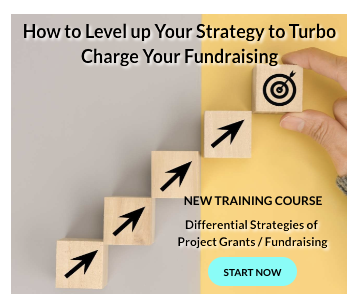 WBG has set two ambitious goals to push extreme poverty to no more 3 percent by 2030, and to promote shared prosperity and greater equity in the developing world.
Key Jobs Responsibilities
The Transport Specialist will perform the following functions-
Contribute and eventually be responsible for the management of the support to the implementation of a selected number of projects in Mali and the sub-region, with a focus on those related to rural connectivity, urban mobility, and regional integration.
Contribute to the technical dialogue in the transport sector with the Malian authorities, as well as with other neighboring clients in the sub-region.
Support the preparation of possible new projects in the region, likely those of a regional integration nature as well as the support to policy/institutional reforms, such as those related to road safety and the incorporation of the private sector (under the so-called Maximize Finance for Development or MFD approach).
Contribute to projects and knowledge activities in the Transport global practice and in close collaboration with other Global Practices.
Identify opportunities in coordination with Digital Development Specialists on harnessing the incorporation of new digital technologies for enhancing the performance of the transport sector.
Contribute in cross-sectoral teams responsible for preparation of policy notes, Country Partnership Frameworks, public expenditures reviews, sectoral studies, and research and policy development activities on the topics/sections pertaining to transport, urban development, poverty reduction, environmental management, agriculture and trade and competitiveness.
Support the Bank-wide professional community of staff engaged in the transport practice by participating in a selected number of thematic technical groups (Global Solutions Groups or Communities of Practice) and participating in drafting of technical notes in collaboration with other Global practices to enhance the creation and dissemination of new knowledge and expanding the existing knowledge base.
Eligibility Criteria
Applicants must have-
Master's degree with 5 years of relevant experience or equivalent combination of relevant graduate level education and experience, on transport engineering or economics.
Minimum 5 years proven experience in the transport sector, with demonstrated ability to work on at least 3 of the following areas:

development of transport policy and national planning instruments;
policy, institutional and financing aspects of transport, roads, or urban transport agencies, and the elements to encourage private sector participation in the delivery of transport infrastructure or services;
road sector including rural mobility;
urban mobility and its nexus with urban development; and
contract management, site management, material testing, construction (and maintenance) equipment/plant management.

A good working knowledge on the procurement of works, goods and services, as well as the options to harness Digital Development technologies into the transport sector initiatives and operations will be a plus.
Experience with design and implementation of transport programs, and experience of working on programs financed by the World Bank or other development partners, multilateral or bilateral.
High degree of dynamism and self-motivation, as well as the ability to work with minimal supervision.
Proven practical experience in project development and management would be a strong advantage.
Familiarity with the challenges facing the transport sector in Sub-Saharan Africa would be an advantage.
Proven ability to build client relationships involving multiple stakeholders, to discuss transformative transport policies or reforms
Good oral and written communications skills.
French and English both essential.
How to Apply
Applicants must submit their applications through online process.
For more information, please visit WBG.