Deadline: 14 June 2016
United Nations Development Programme (UNDP) is currently seeking applications from the eligible applicants for the post of Assistant Senior Project in Tunis, Tunisia. The duration of this post is 6 months.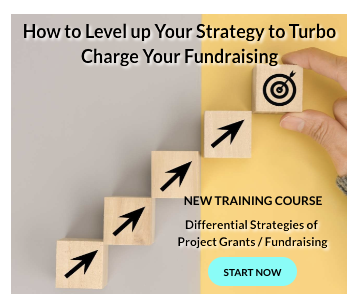 The Assistant Senior Project will be responsible for the effective and efficient implementation of activities project for the achievement of expected results by a support team in planning, organizing activities carried out under the project.
UNDP works in nearly 170 countries and territories, helping to achieve the eradication of poverty, and the reduction of inequalities and exclusion.
Key Jobs Responsibilities
The Assistant Senior Project will perform the following functions-
Assist the project team on all programmatic and administrative aspects for the effective and efficient implementation of activities under the action plan.
Provide effective support for the establishment, strengthening and sharing knowledge through good management information to facilitate the dissemination of information.
Prepare requisitions and checklist to accompany claims to be transmitted to the Administrative Unit by ensuring in advance with the team that budget allocations match those identified in the work plan.
Support the preparation of invitation letter and correspondence for the different project partners and stakeholders.
Contribute to the preparation of reports and meeting minutes, presentations, business reports and other documents produced by the project.
Provide support as part of the planning and coordination of the organization of activities, including conferences and training including outreach and monitoring of participants.
Prepare / organize the documents required for conferences, meetings and training sessions (presentations compilation, publication and other necessary documents).
Ensure the physical and electronic archiving of all documents activities for easy access and sharing of knowledge.
Maintenance of electronic and physical filing system so that all key project documentation is properly archived and accessible to the whole team.
Contribute to the creation / updating of data and information to facilitate monitoring and evaluation of requests / project activities.
 Eligibility Criteria
Applicants must have-
Master's degree or equivalent in management science, finance, economics or other relevant field.
Minimum 5 years of experience (G-Level Bachelor's Degree – 5 year (s) experience).
Higher technical diploma must prove 7 years of relevant experience in the required field (E-Technical School – 7 year (s) experience).
Bachelor's degree must prove 6 years of relevant experience in the required field (H-Some Graduate School – 6 year (s) experience).
Relevant experience in the implementation, coordination and project management, including experience in administrative, financial or other relevant experience for the position.
Experience working with international organizations.
Prior experience in the UN system is considered an advantage.
Basic knowledge of computer tools for project management.
Knowledge of Atlas is an asset.
Mastery of Arabic and French.
Knowledge of English is an asset.
How to Apply
Applicants must submit their applications through online process.
For more information, please visit UNDP.