Deadline: 27 June 2016
United Nations Development Programme (UNDP) is currently seeking applications from the eligible applicants for the post of Project Manager in Ashkhabad, Turkmenistan. The duration of this post is 6 months.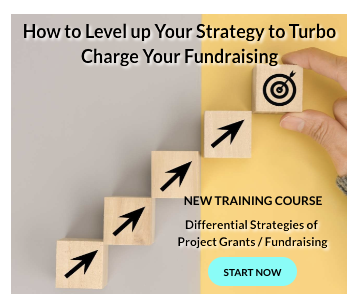 The Project Manager will be responsible for the day-to-day implementation of projects and managing project resources effectively and efficiently so as to achieve the project objectives and outcomes within the set timescale and available budget.
UNDP works in nearly 170 countries and territories, helping to achieve the eradication of poverty, and the reduction of inequalities and exclusion.
Key Jobs Responsibilities
The Project Manager will perform the following functions-
Management and supervision of project implementation and evaluation across all components.
Regular communication and coordination with the National Implementing Partner, members of the Project Board, and all other partners and interested stakeholders, with regard to all project activity.
Regular communication with UNDP senior management with regard to all project activity and coordination with other UNDP projects and broad strategic initiatives.
Preparation of Annual Work Plans, including monthly targets and deliverables as well as annual spending targets in accordance with the Project Document.
Tracking and managing of project spending in accordance with the project budget, as well as UNDP rules and procedures, to ensure transparency, responsibility and timely fulfillment of both program targets and budget targets.
Substantive contributions to the design and formulation of projects within the area of responsibility, translating UNDP's priorities into local interventions.
Financial and substantive monitoring and evaluation of the projects, identification of operational and financial problems, development of solutions.
Development of partnerships with the UN Agencies, IFI's, government institutions, bi-lateral and multi-lateral donors, private sector, civil society in the area of responsibility in line strategic goals of UNDP, country needs and partners' priorities.
Identification of sources of information related to economic and financial policy-driven issues. Identification and synthesis of best practices and lessons learnt directly linked to Turkmenistan policy goals.
Support to development of policies and institutions that will address the country problems and needs in collaboration with the Government of Turkmenistan and other strategic partners.
Sound contributions to knowledge networks and communities of practice.
Eligibility Criteria
Applicants must have-
Advanced (Master or higher) degree in Economics, Public Policy, Public or Business Administration or related disciplines.
5 years of relevant experience at the national or international level in providing management advisory services, hands-on experience in design, monitoring and evaluation of development projects.
Desirable experience in working with government institutions.
Experience in handling of web-based management systems and advanced programmes for statistical analysis of data.
Experience in the usage of computers and office software packages.
Fluency in English and Russian.
Working knowledge of Turkmen language.
How to Apply
Applicants must submit their applications through online process.
For more information, please visit UNDP.