Deadline: 14 June 2016
World Wild Fund for Nature (WWF) is currently seeking applications from the eligible applicants for the post of Conservation Programs Manager in Kampala, Uganda. The duration of this post is 1 year.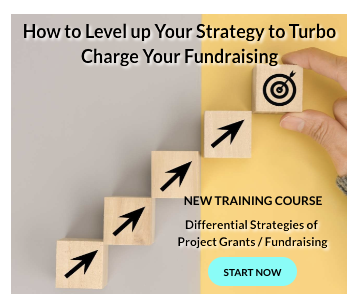 The Conservation Programs Manager will assist the Country Director and the WWF-Uganda team in achieving the Country Programme Strategic Plan.
WWF's mission is to stop the degradation of the planet's natural environment and to build a future in which humans live in harmony with nature.
Key Jobs Responsibilities
The Conservation Programs Manager will perform the following functions-
Ensures that the WWF Uganda Conservation Strategy is implemented through effective project implementation and development in line with Uganda conservation requirements.
Provides advice and collaboration to the Country Director, WWF program teams; including supervision of conservation staff, providing technical assistance as required, in accordance with WWF policies, procedures, and standards.
Coordinates the contribution to the Global Practices and the work of the Focal Points.
Responsible for all aspects of project management, through program coordinators and their teams, by the appropriate application of support.
Develops and maintains a monitoring and reporting system for projects that ensures the best practice in program management and that provides timely reports according to the formats and schedules of partners and WWF Network.
Ensures strategic engagement with relevant international and national stakeholders on conservation and technical issues, including strong engagement on policy, advocacy and rights based approaches issues.
Hold the portfolio of the Freshwater Coordinator and develop the freshwater program till the substantive Freshwater Coordinator is hired.
Eligibility Criteria
Applicants must have-
Advanced university degree in an appropriate field (Conservation/ Environment /Natural Resource Management/Forest/Freshwater/Terrestrial Ecology).
Academic training or a degree in a management field would be a strong asset.
PhD in related field is an added advantage.
10 years of professional experience in a Programme/Project Management role, 3 years of which should be in the Eastern/Southern Africa region (preferably Uganda), with demonstrated success in managing multi-disciplinary teams.
Knowledge and experience with monitoring and evaluation of programmes / projects.
Proven track record in NGO fundraising, successfully developing, leading, and managing programs in the field of Conservation, Natural Resource Management, International Development, and/or other related fields.
Proven leadership and team management skills.
Leading teams and managing change in the organization.
Skills in negotiation, liaison, and in relationship and conflict management.
Strong skills in project planning, proposal writing, financial management and implementation, fundraising, evaluation, and experience working with donors.
Strong vocational interest in nature conservation.
Working knowledge of financial management, especially of programs and projects.
Adherence to WWF's values, which are: Knowledgeable, Optimistic, Determined and Engaging.
How to Apply
Applicants must submit their CV and cover letter via email, with "UCO-CONSPM" as the subject line.
For more information, please visit WWF.