Deadline: 24 June 2016
United Nations Development Programme (UNDP) is currently seeking applications from the eligible applicants for the post of Coordinator in Kampala, Uganda. The duration of this post is 1 year.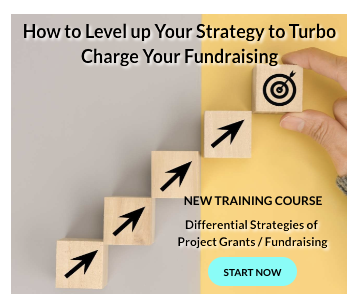 The Coordinator will supervise the Governance team and work in close collaboration with the Management Support, Operations team in the CO, Programme staff in other UN Agencies, UNDP HQs staff and Government officials, technical advisors and experts, multi-lateral and bi-lateral donors and civil society to successfully implement the UNDP IG programme.
UNDP works in nearly 170 countries and territories, helping to achieve the eradication of poverty and the reduction of inequalities and exclusion.
Key Jobs Responsibilities
The Coordinator will perform the following functions-
Ensure the Programme is implemented under the Delivering as One modality, based on international human rights standards and restorative justice, and contextualized as appropriate as possible to the Ugandan context.
Support the Country Office in the development of effective oversight and accountability mechanisms.
Provide analysis and research of information on donors, preparation of substantive briefs on possible areas of cooperation, identification of opportunities for cost-sharing.
Promote the creation and coordination of partnership with the UN agencies, government institutions, bi-lateral and multi-lateral donors, private sector, civil society, etc.
Promote innovations through South-South and Triangular learning, strategic and context-tailored research and joint programme evaluations.
Lead the planning and coordination of strategic planning and related capacity building activities in UNDP CO to ensure a smooth transition from micro-project implementation to strategic and context-appropriate upstream support to government and partners.
Build on political commitment towards institutional effectiveness, transparency and accountability to promote and coordinate efforts towards establishment and functioning of high-level development research and evaluation functions in the government.
Promote and support coordination by GoU of data generation and use of system-generated data, including relevant and accessible Big Data, in development progress tracking.
Liaise with relevant Regional and HQ units to ensure timely technical inputs to data generation and progress reporting processes through sharing of relevant international best practices.
Lead and coordinate UNDP/UNCT reporting on governance programme with emphasis on clear establishment of linkages with and impact on other UN-supported programme (HCD and SIED).
Ensure quality, adequate depth and timeliness of SDG progress reporting.
Eligibility Criteria
Applicants must have-
5 -7 years of relevant experience at the national or international level in providing management and policy advisory services, hands-on experience in design, monitoring and evaluation of development projects and establishing inter-relationships among international organization and national governments, civil society and local communities.
Experience in coordinating and maintain synergy with development partners and the UN system.
Experience in the usage of computers and office software packages, experience in handling of web based management systems.
Fluency in English is required.
How to Apply
Applicants must submit their applications through online process.
For more information, please visit UNDP.