Deadline: 2 June 2016
The World Bank Group (WBG) is currently seeking applications from the eligible applicants for the post of Senior Executive Assistant in Kampala, Uganda.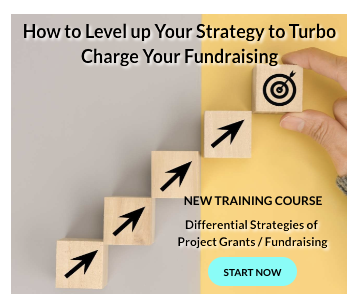 The Senior Executive Assistant will be responsible for providing the full range of support to the Country Manager, with the highest level of professionalism, diplomacy, tact and discretion.
WBG has set two ambitious goals to push extreme poverty to no more 3 percent by 2030, and to promote shared prosperity and greater equity in the developing world.
Key Jobs Responsibilities
The Senior Executive Assistant will perform the following functions-
Manages the Country Manager's schedule; organizes and coordinates relevant briefing or background material for meetings.
Establishes and maintains relevant files and databases for the country office.
Provide guidance, leadership and direction within the Country Office to facilitate a changing work environment and a strong communication flow among virtual teams.
Independently organize high level events such as client and donor meetings and workshops and high level visits.
Assume responsibility for the overall quality of delivery, organization and coordination of office administrative support work.
Responsible for maintaining overview of the ACS work program and workload by collaborating and coordinating with task team members on staffing, scheduling and resolving work priorities.
Ensures the smooth operation of the office support work and related systems by assuming primary responsibility for organizing and coordinating workflow and for overall administration and supervision of the ACS team.
Ensure effective operation of the CM's Front Office, correspondence flow and specifically IRIS/WBdocs/Records management.
Update tables on ongoing and pipeline operations.
Provide assistance to compiling of quarterly portfolio reports.
Eligibility Criteria
Applicants must have-
Minimum Education: High School Diploma.
Bachelor's degree in business administration or social sciences will have an advantage.
Minimum 7 years of direct relevant experience.
Extensive and diverse experience and in-depth knowledge of the full range of Bank Group processes, policies and procedures.
Experience in dealing with senior officials both within and outside the Bank, previous experience or exposure as an Executive Assistant is an advantage.
Expert use of all relevant computer software using advanced functions on Bank standard computer applications, in particular: MS Word, Excel & PowerPoint, Outlook, SAP, Internet Explorer.
Strong oral and written communication skills including ability to draft and edit a variety of correspondence and ensure quality of written outputs for clarity of message.
Fluency in English is essential.
How to Apply
Applicants must submit their applications through online process.
For more information, please visit WBG.