Deadline: 21 June 2016
Organization for Security and Co-operation in Europe (OSCE) is currently seeking applications from the eligible applicants for the post of Ethics Adviser in Kyiv, Ukraine.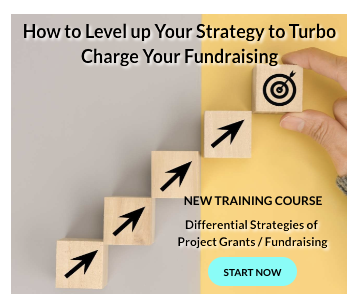 The Ethics Adviser will assist the SMM management in addressing ethical dilemmas and the application of OSCE Ethical Framework.
OSCE has a comprehensive approach to security that encompasses politico-military, economic and environmental, and human aspects.
Key Jobs Responsibilities
The Ethics Adviser will perform the following functions-
Provide advice and recommendations to the Chief Monitor, SMM management and Mission members on issues involving ethical dilemmas and the interpretation/application of the OSCE Ethical Framework, which is primarily based on the OSCE Code of Conduct (Appendix I to the Staff Regulations and Staff Rules).
Seek advice from the OSCE Ethics Coordinator on the overall OSCE Ethical Framework and its specific applicability to the SMM context.
Contribute to developing, revising and proposing amendments to relevant SMM policies and guidelines in line with the OSCE Ethical Framework.
Contribute to the development of the OSCE Ethical Framework through regular meetings and co-ordination with the office of the OSCE Ethics Coordinator in Vienna.
Develop ethics training programme/trainings tailored to the SMM environment and in line with the OSCE Ethical Framework.
Engage in the prevention of violations of the OSCE Ethical Framework through outreach and advocacy.
Travel to SMM field offices, including those in Eastern oblasts, to conduct briefings and training sessions, as well as to promote and address issues related to the Code of Conduct and the OSCE Ethical Framework.
Eligibility Criteria
Applicants must have-
Advanced degree in a relevant field.
University degree in law, criminal justice, social sciences, political sciences, public policy, corporate ethics, or related fields.
Minimum 6 years of professional and progressive work experience in public and/or private institutions on systems design in ethical standards, ethics and compliance programmes, code of conduct, accountability and compliance frameworks.
Relevant certification and knowledge of current best practices relating to ethics and conduct/practice.
Experience in working in Eastern Europe and/or knowledge of the region.
Previous international work experience and/or experience in field mission(s).
Ability to operate computer Windows applications, including word processing and e-mail.
Fluency in the English language, with the ability to communicate clearly and concisely.
Working knowledge of Ukrainian and/or Russian language(s).
How to Apply
Applicants must submit their applications through online process.
For more information, please visit OSCE.