Deadline: 31 May 2017
World Food Programme (WFP) is currently seeking applications from eligible applicants for the post of Monitoring & Evaluation Officer in Nairobi, Kenya.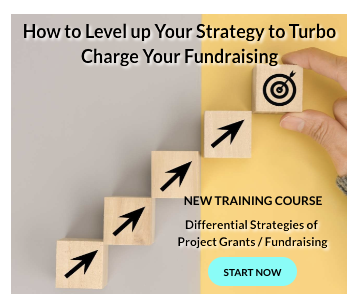 The Monitoring & Evaluation Officer will Support monitoring, review, learning and accountability within the region, ensuring that WFP programmes generate quality evidence on outcomes of WFP's food and cash assistance activities on the lives of beneficiaries to inform operational and strategic decision.
World Food Programme is the world's largest humanitarian agency fighting hunger worldwide.
Key Jobs Responsibilities
The Monitoring & Evaluation Officer will perform the following functions-
Head the M&E unit in the absence of the M&E advisor, represent M&E in external and internal regional meeting.
Manage junior staff member providing coaching and guidance as required to ensure appropriate development and enable high performance.
Promote and foster collaboration with country office (COs) to strengthen the quality and consistency of monitoring, review and learning activity in the field; coordinate and support the planning and implementation of monitoring system and review of WFP intervention.
Review and give technical feedback on CO monitoring plan, log frame, budget and M&E framework for new programme, budget revision and Conutry Strategic Plan to ensure that M&E system are focus on measuring result.
Represent WFP, WFP RBN, and WFP CO (e.g. at regional inter-agency meeting, regional and globale WFP meeting with other NGOs and government agency) to promote the importance of monitoring, learning and accountability and build partnership that enhance coordination at the regional and country level.
Train country office colleague and partner on monitoring technique, review and evidence based programming approach including corporate policy, guideline and tool to build capacity of staff, increase awareness on the importance of monitoring and encourage accountability for demonstrating result.
Advise and contribute to Country M&E analysis of monitoring data (output, process and outcome) and support the production of report that inform and provide recommendation to programme; and feed into corporate report such as standard progress report (SPRs), Annual Performance Report (APRs) and donor report.
Eligibility Criteria
Applicants must have-
University degree in Sociology, Social Development, Development Economics, Food Security, Environment, Statistic or Performance Management or other relevant field.
University degree with additional years of relevant work experience and training/courses.
At least 3 years of postgraduate progressively responsible professional experience public sector management, development projects, emergency assistance, and operational aspects of national, bilateral or multilateral food aid or commercial transactions.
Fluency in both oral and written communication in English essential.
Proficiency in a second official WFP language, preferably French is desirable.
How to Apply
Applicants must submit their applications through online process.
For more information, please visit WFP.