Deadline: 17 May 2016
World Health Organization (WHO) is currently seeking applications from the eligible applicants for the post of Procurement Specialist in Washington, D.C., United States. The duration of this post is 2 years.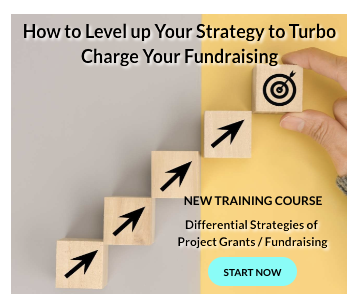 The primary role of WHO is to direct and coordinate international health within the United Nations' system.
Key Jobs Responsibilities
The Procurement Specialist will perform the following functions-
Process the purchase of a variety of commodities for the Organization; analyze purchase authorizations for adequacy of specifications and other requirements; work with domestic and international vendors to provide overall order fulfillment; negotiate and analyze costs; select or recommend sources of supply, as necessary, to ensure effective competition.
Determine whether procurement will be by selective or competitive negotiation for procurement under level of Delegation of Authority (DOA).
Work with sourcing teams, technical entities, and key stakeholders to develop on a timely basis request for proposals (RFPs). Request for Quotes (RFQs) and Invitation to Bids (ITBs) with specialized language specific to business requirements or commodities.
Solicit bids or quotations; analyze them for conformity to specified requirements and for price, delivery and other considerations such as warranty, maintenance, compatibility, etc.; negotiate with suppliers and award contracts based on considerations of all factors.
Prepare price estimates to provide price and availability information on products and services.
Assert the method of shipment, indicating the correct condition of travel for the items – hazardous, etc., ensuring acceptance by consignee; report on shipping cost.
Prepare and issue purchase orders, contracts and amendments; ensure inclusion of complete and accurate specifications, terms and conditions.
Ensure timely follow ups and feedback to the requisitioners to ensure alignment with the information provided in the lead-time matrix.
Work with domestic and international vendors to provide overall order fulfillment; negotiate and analyze costs.
Review procedures followed by Country Offices and Centers in selecting contractors and approve or reject proposed contracts up to the delegation of authority level.
Prepare justification and analysis reports for procurement over delegation of authority to be submitted to the Contract Review Committee (CRC) for approval.
Assist in the planning, coordination and implementation of any special procurement program assigned to the Team.
Eligibility Criteria
Applicants must have-
Bachelor's degree in business administration, procurement, or a field related to logistics from a recognized university.
Certification in procurement would be an asset.
3 years of combined national and international progressively more responsible experience in procurement or supply of goods in either the private or public sector.
Experience in automated systems such as e-procurement software or/and ERP systems would be an asset.
Good knowledge of English or Spanish with working knowledge of the other language.
Knowledge of French and/or Portuguese would be an asset.
How to Apply
Applicants must submit their applications through online process.
For more information, please visit WHO.