Deadline: 18 April 2019
World Health Organization (WHO) is currently seeking applications from eligible applicants for the post of Project Support Specialist in Washington, D.C., United States. The duration of this post is 6 months.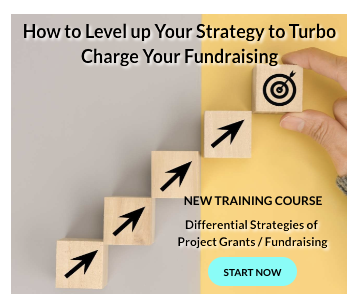 The primary role of WHO is to direct and coordinate international health within the United Nations system.
Key Jobs Responsibilities
The Project Support Specialist will perform the following functions:
Provide technical support in the design, negotiation and implementation of technical cooperation projects and research protocols, including resource coordination, performance monitoring and assessment.
Support the development of new programs and operational research project initiatives linked to the research agenda of the Department.
Contribute to the development, preparation and implementation of the department's biennium research plan in order to facilitate a consistent and standard approach to program management.
Provide support and follow up on all implementation activities of the WHO/Global Fund to Fight AIDS, Tuberculosis and the Malaria Cooperation Agreement in the Region.
Assist in the provision of technical cooperation to eligible Member States towards successful application to the Global Fund for HIV, Tuberculosis and Malaria (GFHTM).
Coordinate with the appropriate offices the technical and financial support needs to ensure the successful development of proposals and concept notes; assist in subsequent grant negotiation steps.
Liaise with Program Management & Partnership Specialist and assist in overall management of HT activities.
Link across CDE units to ensure consistency and with programmatic representation, concerning TDR as well as GFATM related activities.
Assist in linking TDR and GFATM agendas to the implementation of the flagship initiative for the Elimination of Communicable Diseases.
Maintain effective partnerships with all project stakeholders to exchange critical and technical information and resolve program/project implementation issues to ensure results are achieved as planned.
Provide strategic support to develop and strengthen partnerships with governments, partners, private sector and civil society organizations within the context of the Communicable Diseases and Environmental Determinants of Health Research and Partnerships portfolio.
Review and analyze progress on technical matters, elaboration and implementation of inter-programmatic and inter-sectorial activities in the context of Communicable Diseases and Environmental Determinants of Health Research and Partnerships portfolio.
Develop and participate in training activities, preparing presentations and related materials to be used as training material and related support activities regarding operational research of communicable diseases.
Support the preparation of various written outputs, e.g., technical and financial reports, concept notes, draft background papers, research protocols, sections of reports and studies and other inputs to technical publications and for donors.
Perform other related duties, as assigned.
Eligibility Criteria
Applicants must have:
Bachelor's degree in a health or social science from a recognized university.
5 years of combined national and international experience in the field of health planning, project management, epidemiology, disease prevention and control programs or in the administration of health services related to communicable diseases.
Very good knowledge of English or Spanish with working knowledge of the other language.
Knowledge of French and/or Portuguese would be an asset.
Demonstrated ability to effectively use a computer and utilize software programs such as Microsoft Office Word, Excel, PowerPoint, SharePoint and Outlook.
Other IT skills and knowledge of other software programs such as Project, SPSS and Epi-Info would be an asset.
How to Apply
Applicants must submit their applications through online process.
For more information, please visit WHO.