Deadline: 1 September 2019
Danish Refugee Council (DRC) is currently seeking applications from eligible applicants for the post of Risk Education Assistant in Mariupol, Ukraine.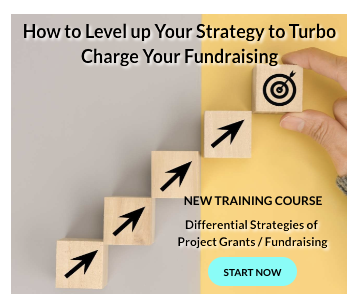 The Risk Education Assistant will be responsible to implement Mine Risk Education activities in Eastern Ukraine on the government controlled territories.
DRC fulfills its mandate by providing direct assistance to conflict-affected populations – refugees, internally displaced people (IDPs) and host communities in the conflict areas of the world.
Key Jobs Responsibilities
The Risk Education Assistant will perform the following functions:
Conduct direct MRE sessions for adults and children according to DDG SOPs, using standard and approved methodologies
Carry out administrative tasks (Preparing PR, OR, etc).
Follow given work plans and guidelines.
Perform any other relevant tasks as requested by Risk Education Supervisor or RE Officer.
Functions as a rapid response MRE trainer ensuring the dissemination of risk education messages among affected population.
Participate in planning of MRE activities.
Undertakes regular monitoring of activities, reports on number of beneficiaries reached, and provides updated data disaggregated by gender and age.
Prepare the documents, according to DRC accountancy, for the conducted trainings, meeting, other activities.
Maintain good working relations within DRC-DDG and other organizations in the area of responsibility.
Understand, and ensure compliance of the DDG SOP on Risk Education.
Maintain up-to-date knowledge of accident hotspots and share information collected in the field with the MRE Officer in order to inform future deployment plans.
Assist with the development and improvement of MRE materials and delivery methodologies. Maintain knowledge of common types of landmines and ordnance.
Other duties as tasked by the RE Supervisor.
Understand, and ensure the observance of the DRC-DDG Code of Conduct.
Eligibility Criteria
Applicants must have:
University degree in education and pedagogy or relevant subject area or equivalent experience.
Previous experience in humanitarian work (minimum 1 years) with local or international NGOs is a plus.
Previous experience in mine risk education or humanitarian mine action is a strong plus.
Previous experience working with children and adult audiences in teaching or public speaking capacity.
Strong understanding of the local context and political environment Full computer literacy Microsoft Word, Excel, Power Point.
Ability to work with the administrative documents.
Fluency in Ukrainian and Russian.
English (Working level of spoken and written English).
Diplomatic, patient and persistent.
Nationality of Ukraine.
How to Apply
Applicants must upload a cover letter and an updated CV (no longer than four pages) in English through online process.
For more information, please visit DRC.